0%
87
The interior of a private apartment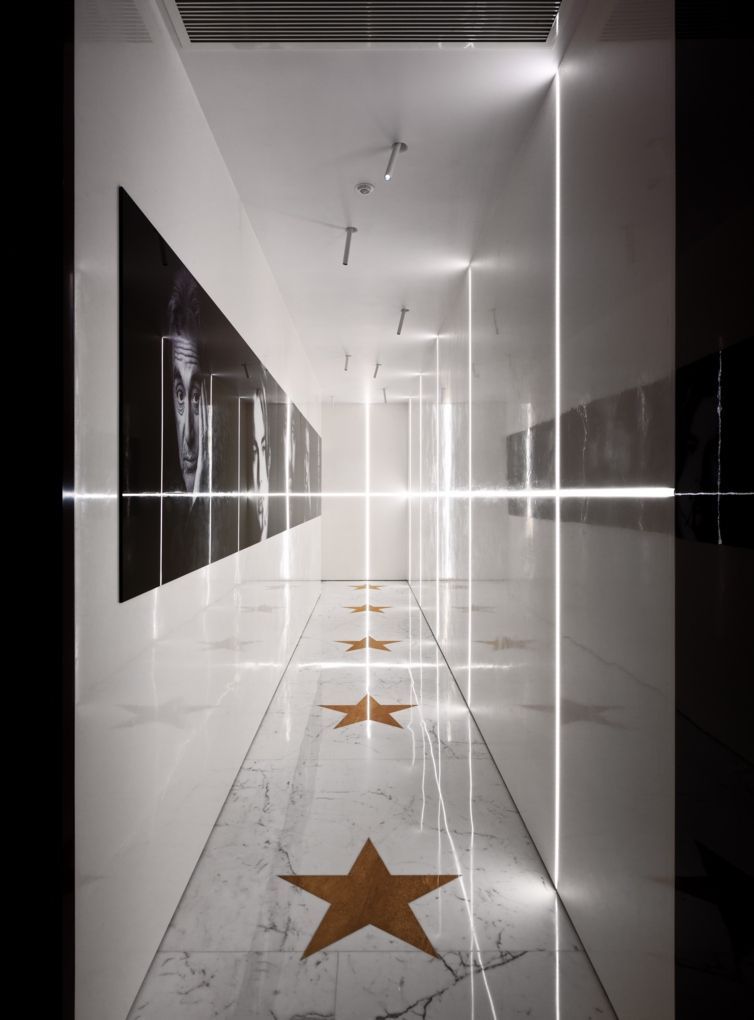 luxury and art
Object «87» is a hybrid of luxury and art. A concentration of world famous brands in a cocktail with insane art objects throughout the space.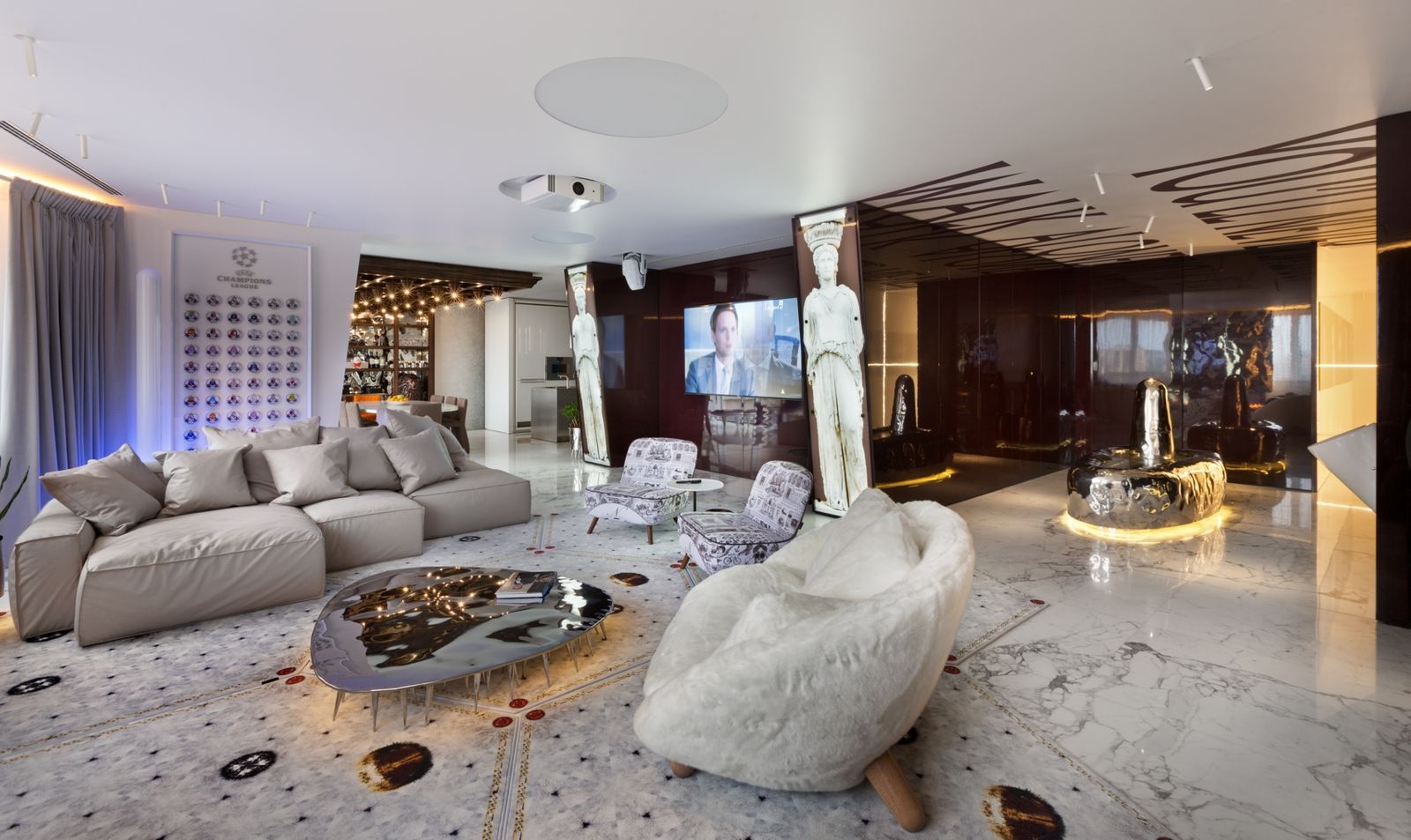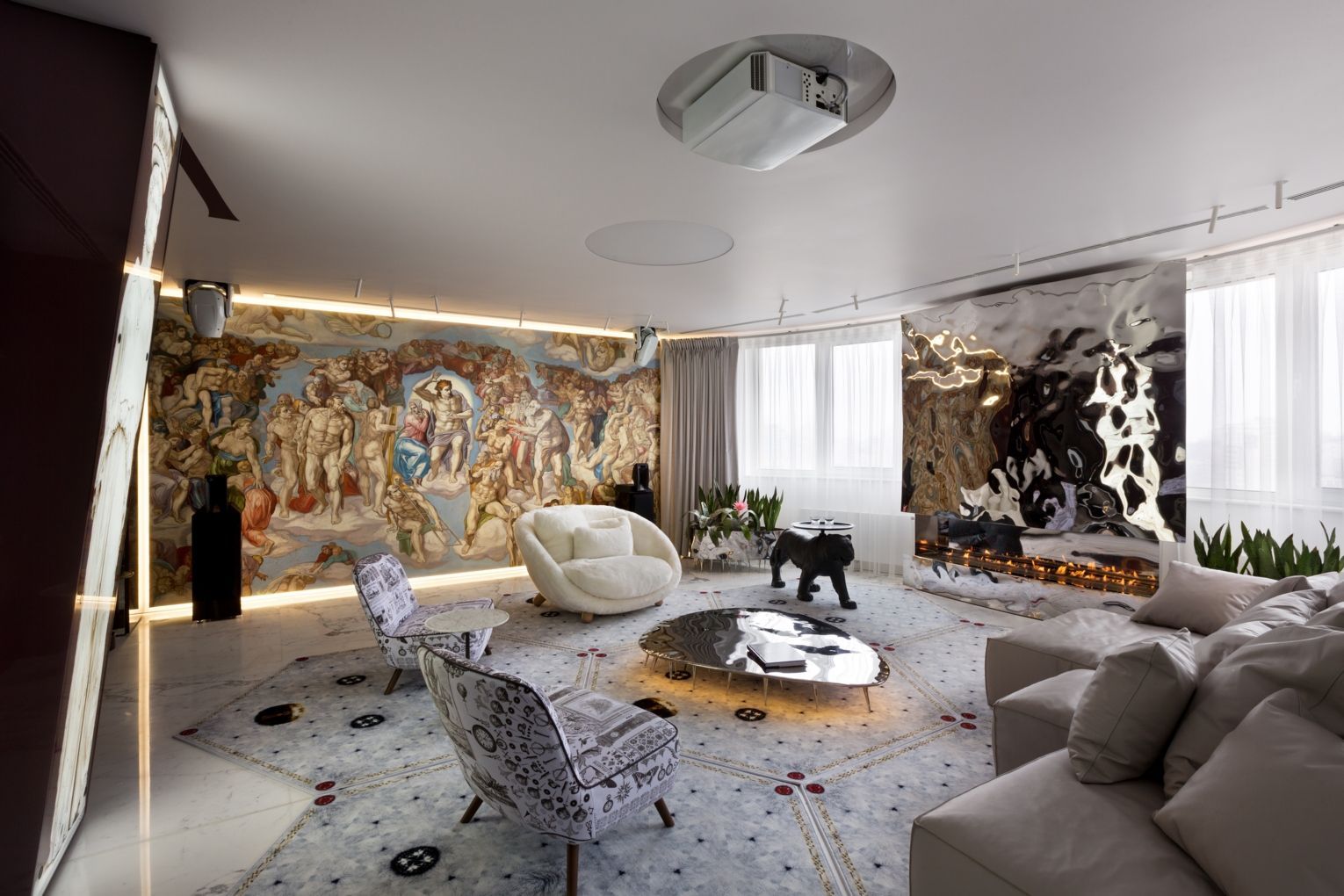 lobby & living room

An excited fountain bench, a marble bust of Caesar and the motto of Liverpool FC printed on the ceiling are greeted in the lobby, there is also where to relieve themselves, but the Starck design urinal turns out to be a console for keys and other trifles. 
In the living room, Moooi furniture, moooi carpets, accompanied by a walking tiger, fascinates a fireplace made of molten mirror metal with a fire line of more than one and a half meters, a custom centipede table, flowerpots and so on WOW!! - an epic panel depicting the "Last Judgment" of the great Michelangelo.
A marble dining table Agape grows from the floor of white noble marble, and around chairs designed by Marcel Wanders, at the windows with a panoramic view of Kyiv, a suspended rocking capsule from the legendary Eero Aarnio.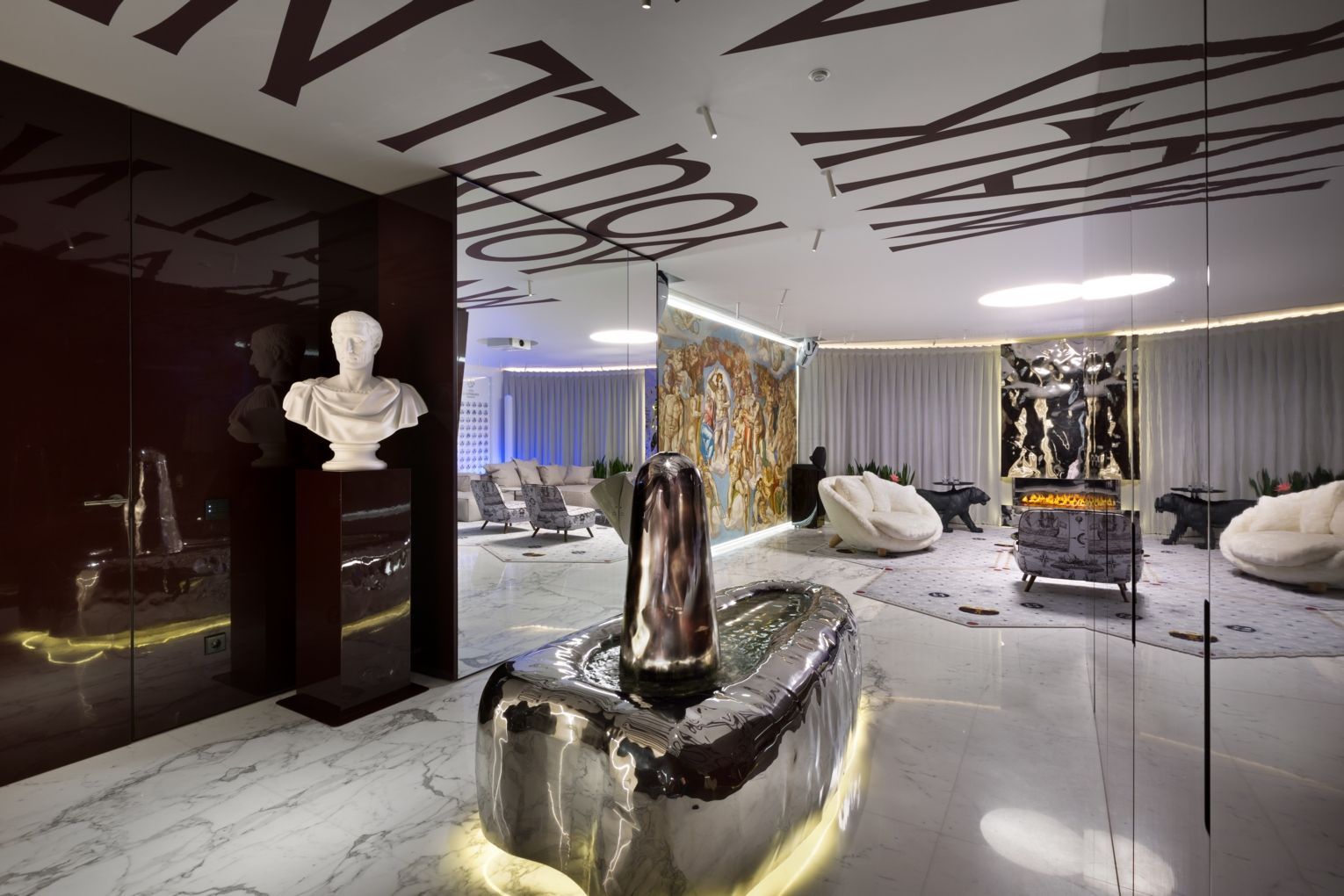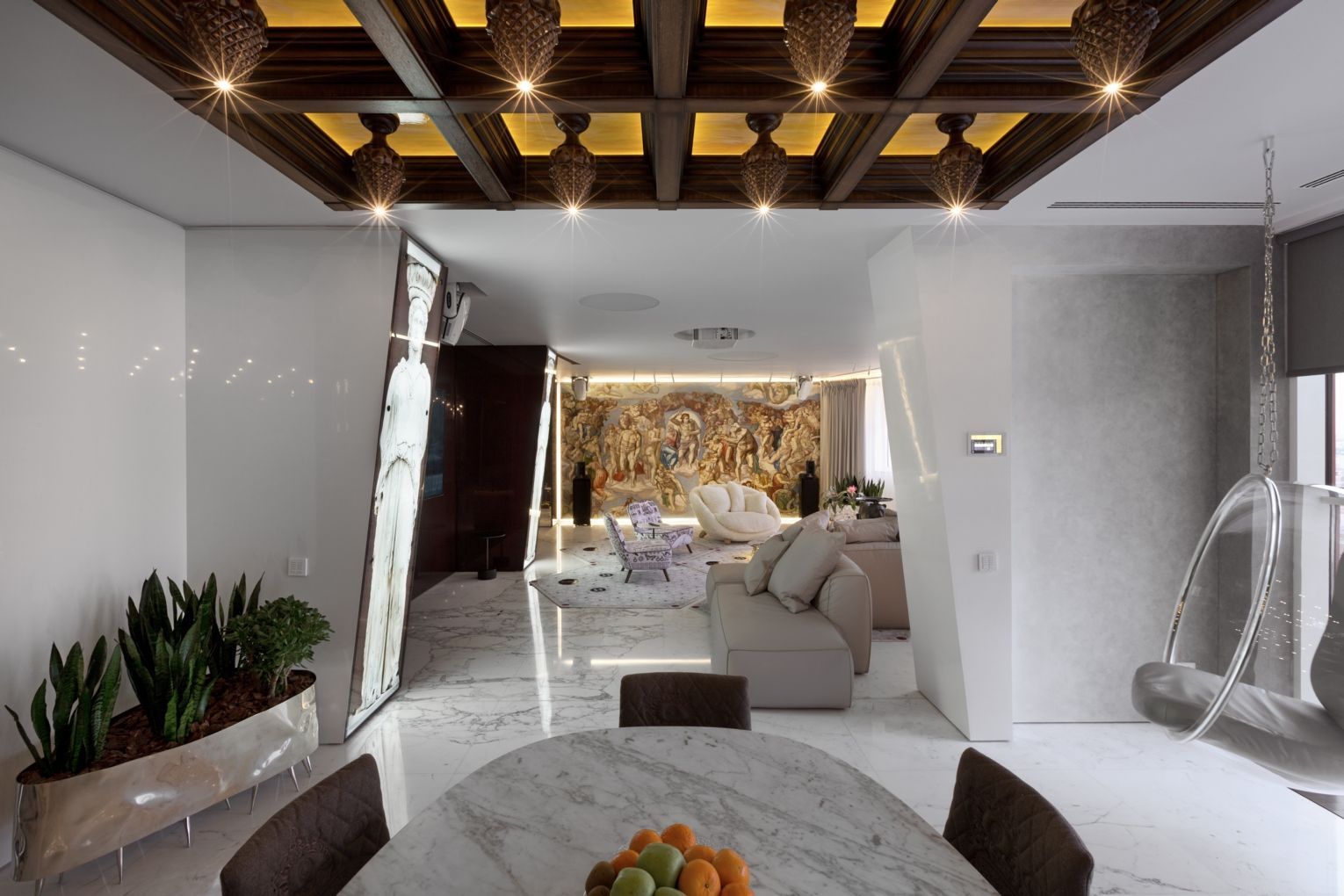 bar

But the first violin of the dining room is the bar. It is made with a coffered ceiling, at their intersection there are graceful backlit cones. The bar is guarded by lions from solid walnut, but all the classics are diluted with a backdrop made of the same fused metal.  The kitchen is outlined by contour lighting, centered on a functional stainless steel monobloc island from bulthaup. And of course, how is it in the kitchen without a TV? In general, it is there.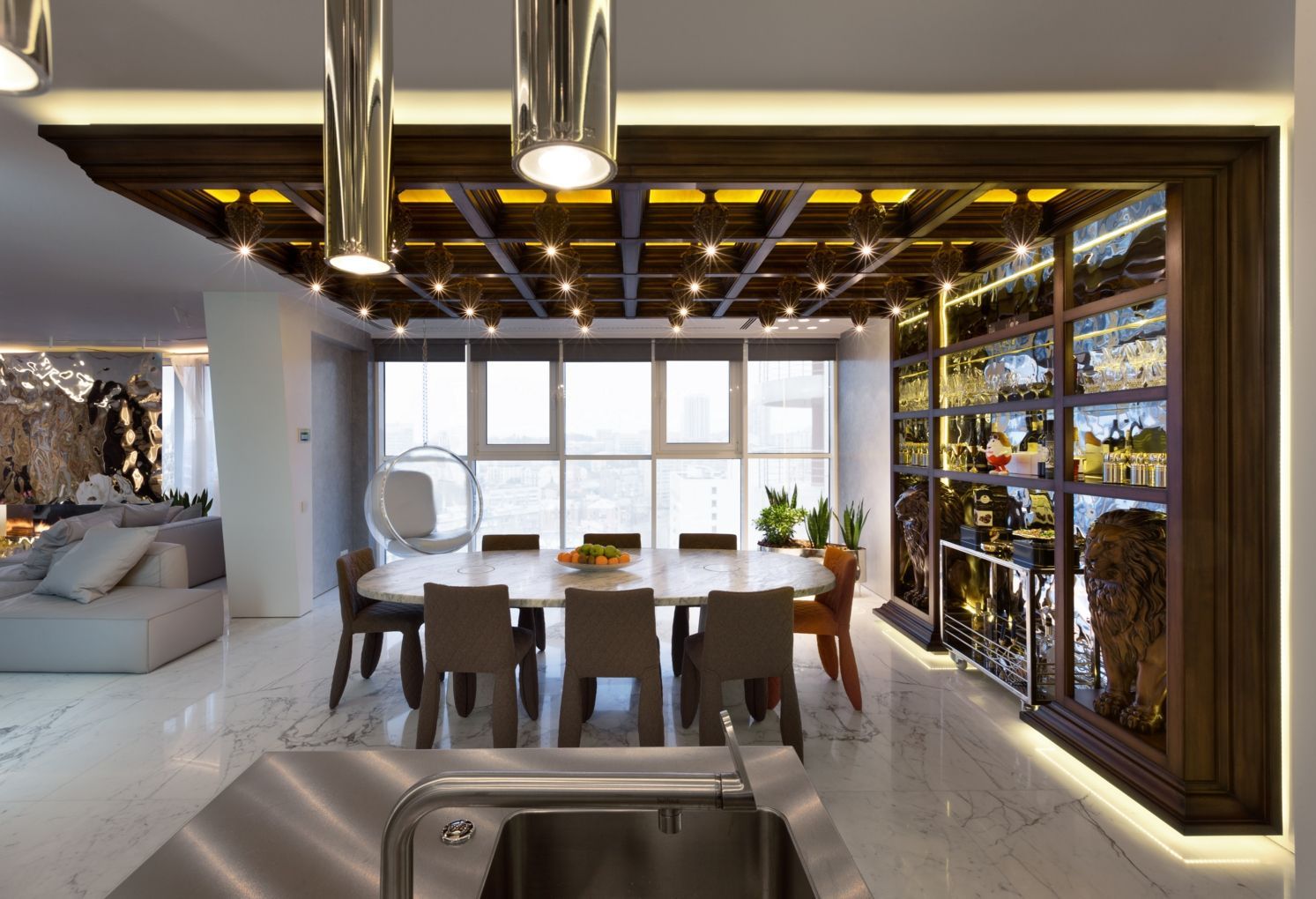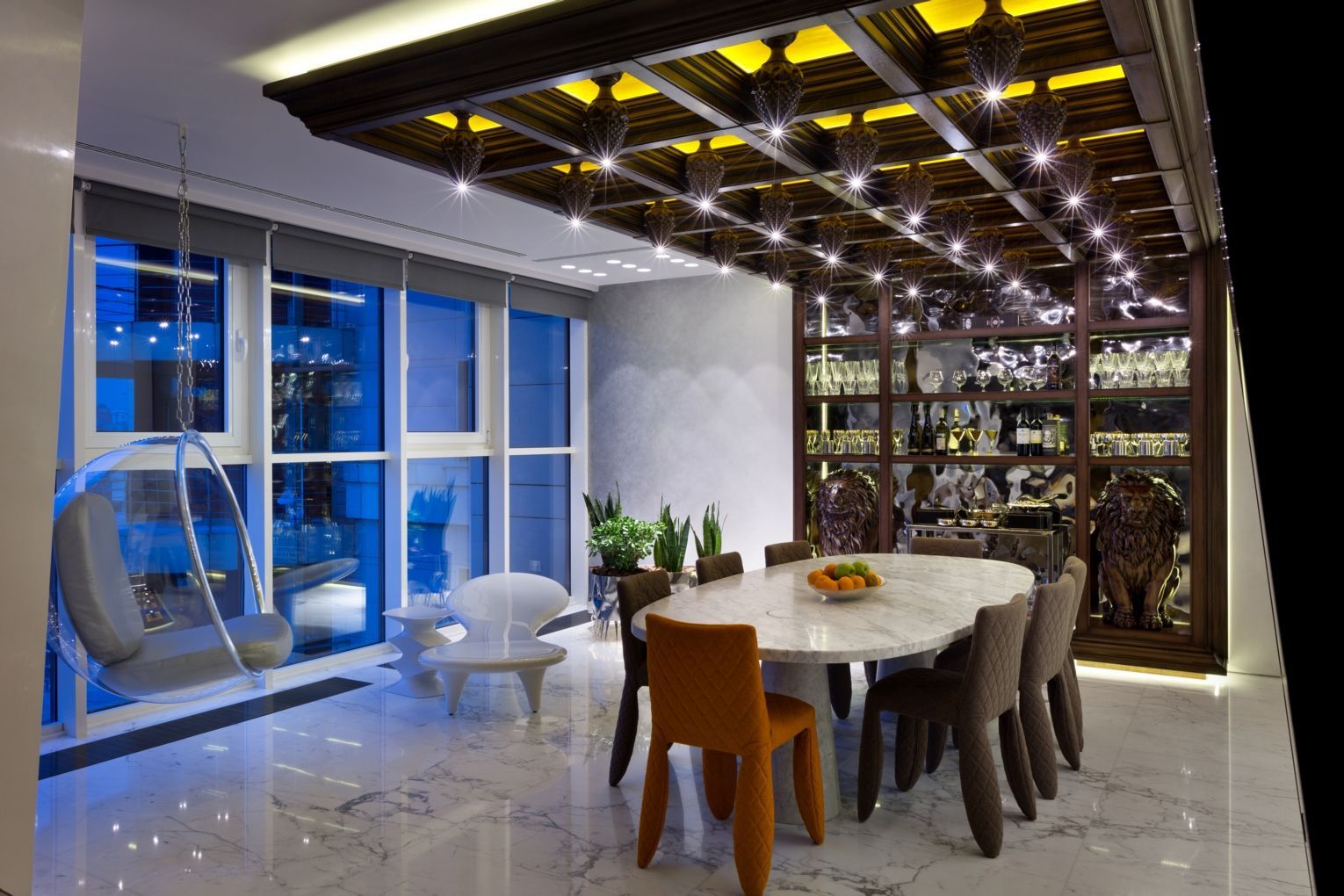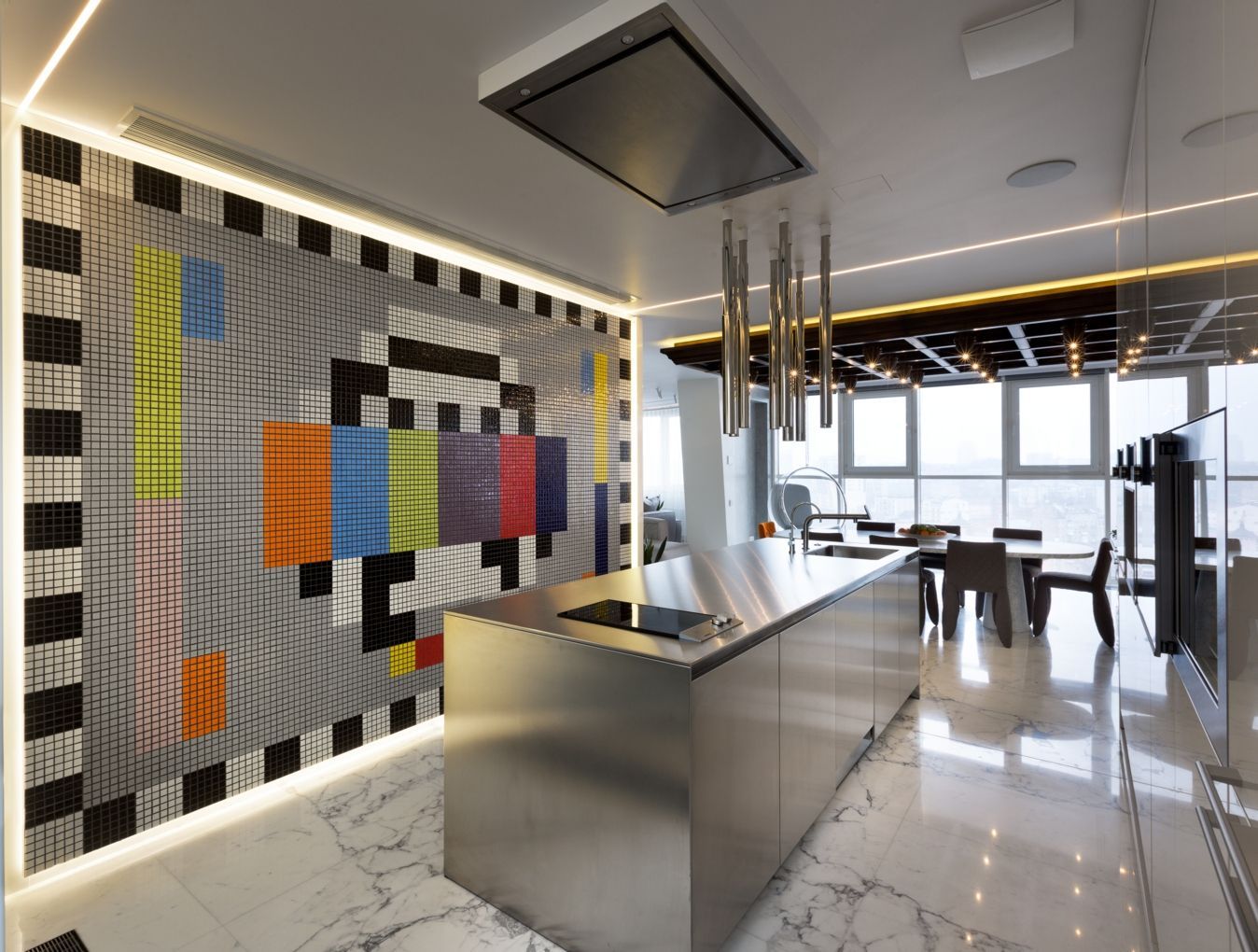 balcony
From the kitchen there is a spacious exit to the balcony, and on it is a flower garden in the form of a kangaroo pocket in steel, on the side wall the space invaders hunter is doing his job, everything is complemented by Vitra furniture.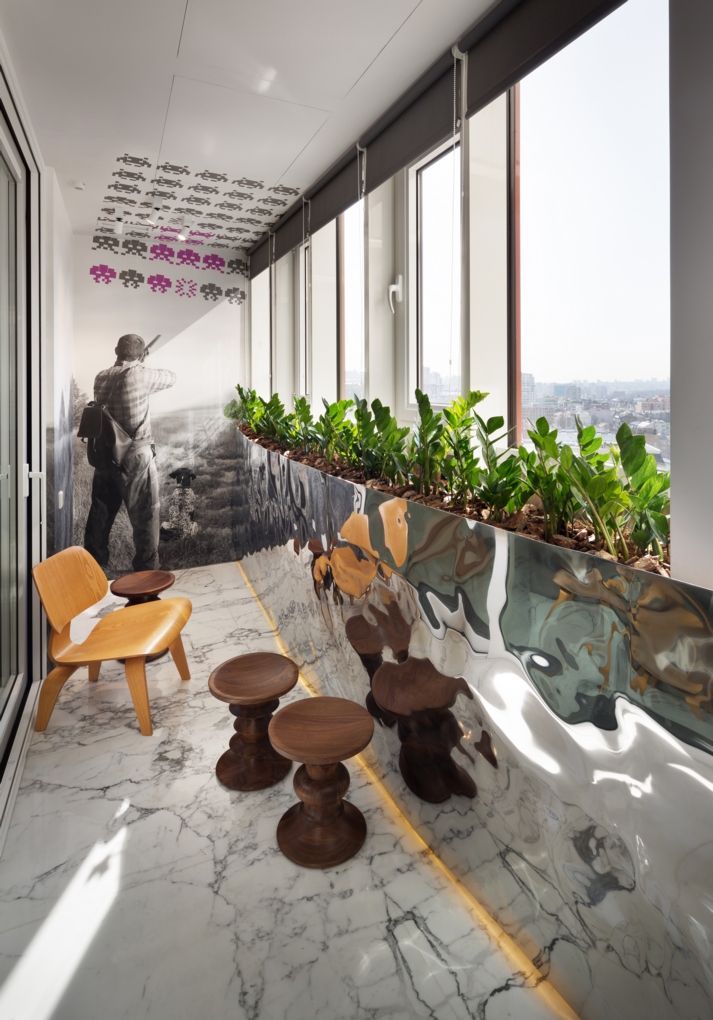 bedroom

It is pleasant to walk on the green grass in the bedroom, place collectible baseball caps on mannequins, which are part of a decorative wall made of patinated metal panels. The bedroom space is connected to the bathroom, where you can also take an Agape bath on the lawn, but if necessary, curtains delimit the areas.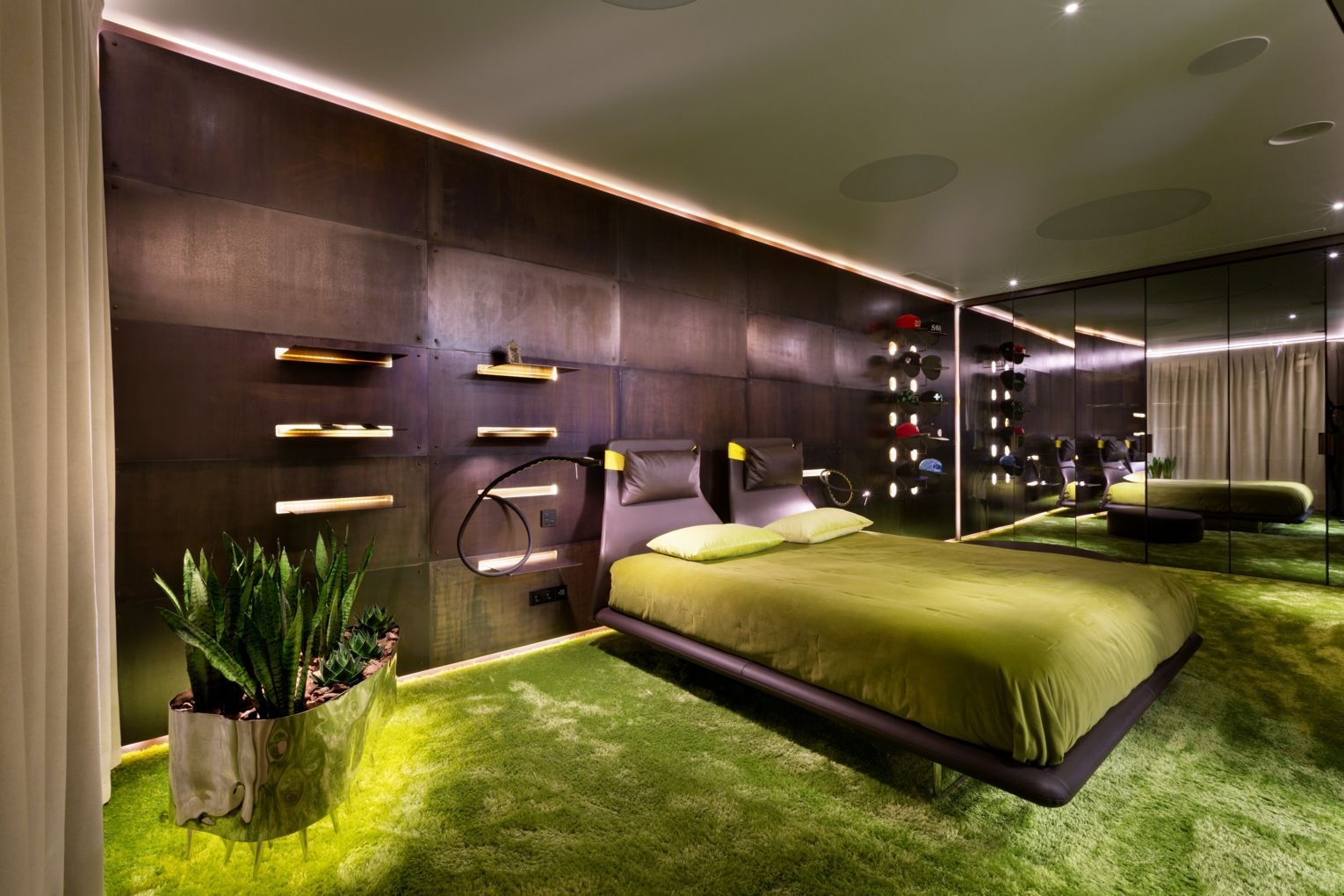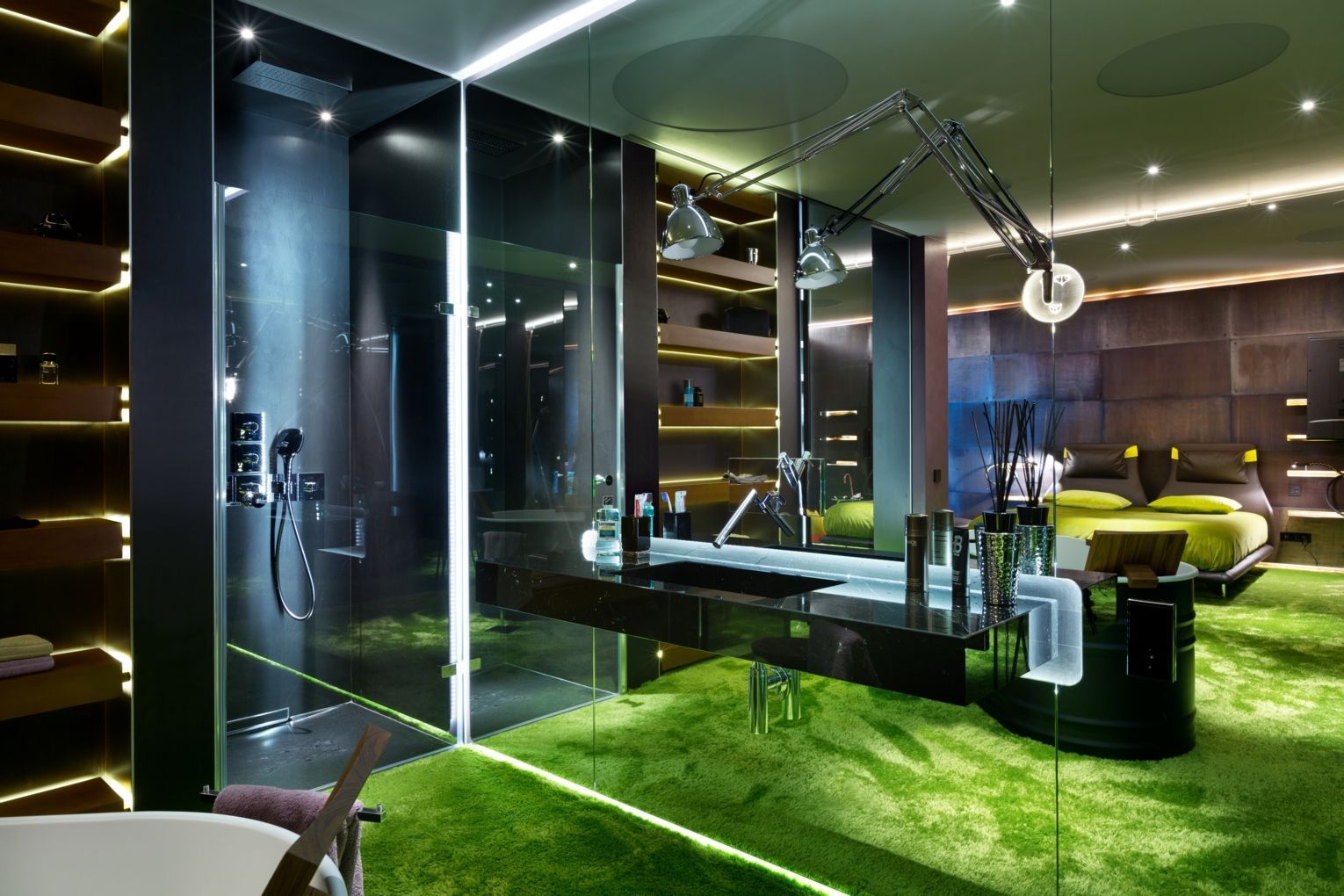 alley of stars

The apartment has its own alley of stars with the owners' favorite movie characters. In the guest bathroom, Rihanna awaits in the shower room, street art and swag all around. In the guest bedroom, the B&B Italia bed is surrounded by a pink gradient. In such a rich atmosphere, luxury ceases to be obligatory, and objects of high and mass art do not let you get bored even for a day.  British decorative materials Armourcoat were used in the project.

May brave customers come with us!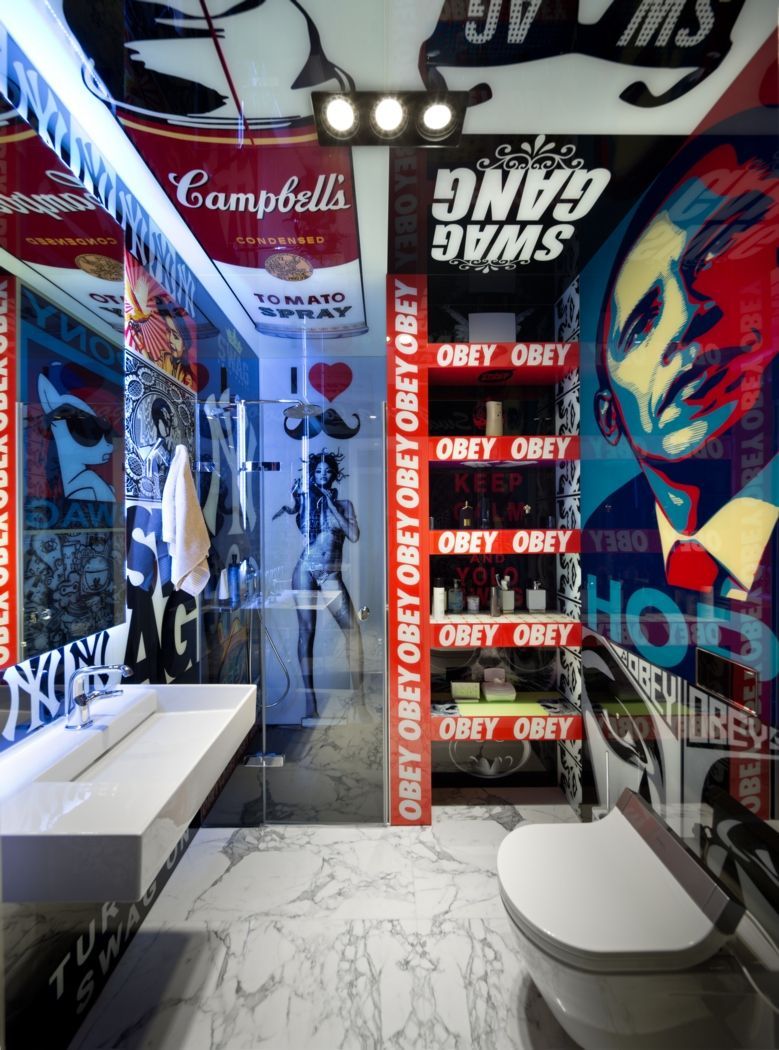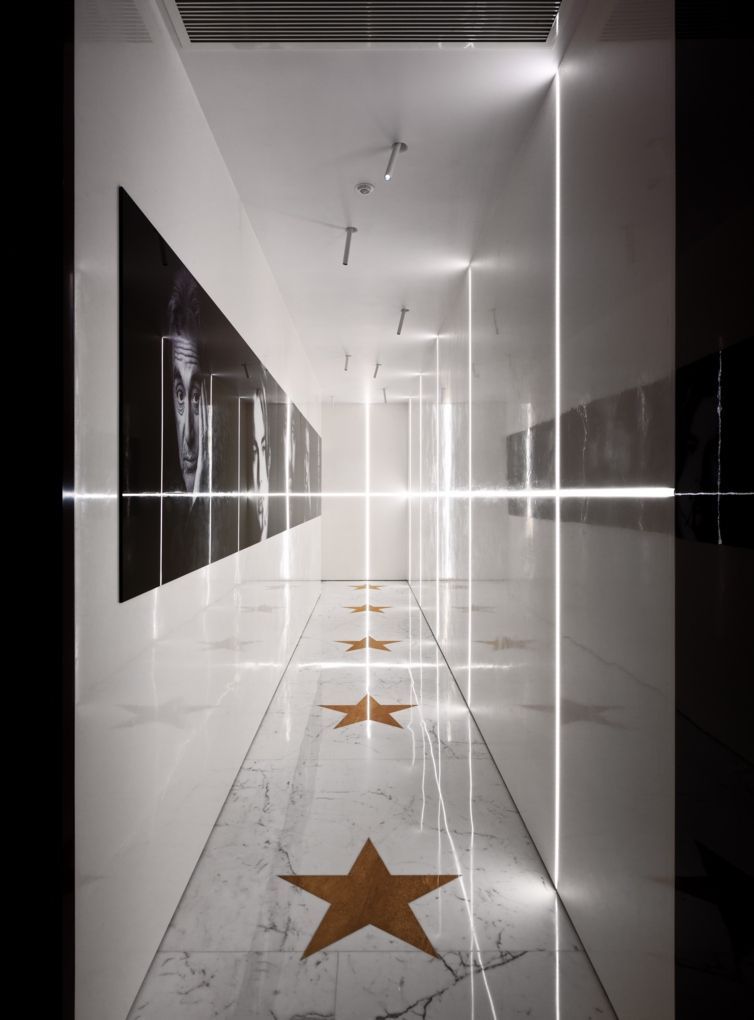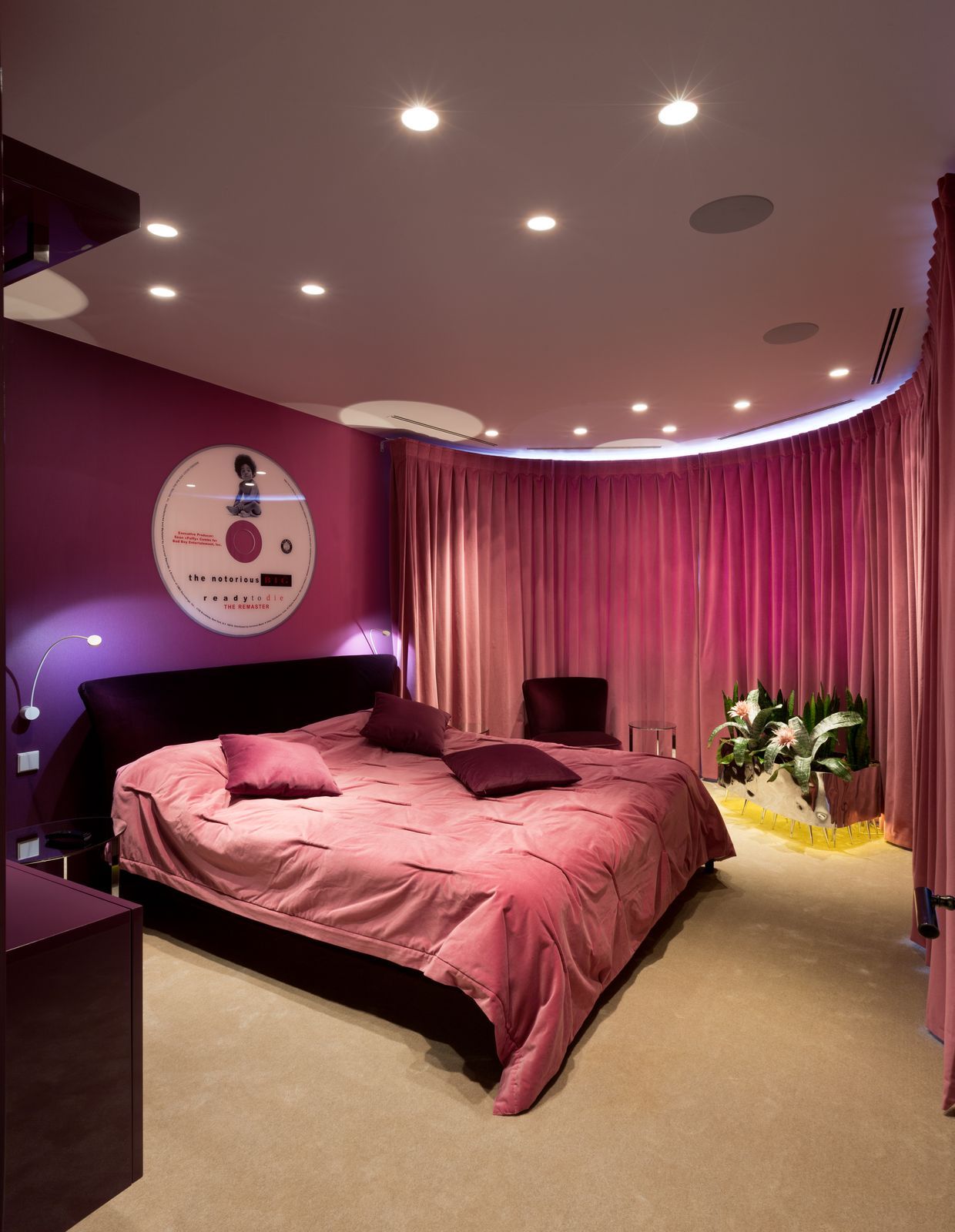 Lead Architect:
Mykola Gulyk