0%
rounded GEOMETRY OF SECTION TWO  
When we working on the GR project, it was important to us not to be guided by fast-moving trends, so we used time-tested solutions and design elements.
In SECTION TWO, we gave the space an extra softness by rounding surfaces, making radiused corners and supporting them with furniture with an emphasis on no sharp angles. Deprived of abrupt transitions of light and shadow, the softened geometry of the rooms helps to feel inner comfort and tranquillity.
We never put together sets and furniture from a single manufacturer, even if the overall look seems perfect. The pleasure of the interior is built on a unique mix. 
For example, the pieces in the living room SECTION TWO share a historical and cultural background.  So next to the Poltrona Frau armchair 2019, created as a remake of 1919, there is a floor lamp PH 80 by Louis Poulsen, invented around the same era, in the first quarter of the twentieth century.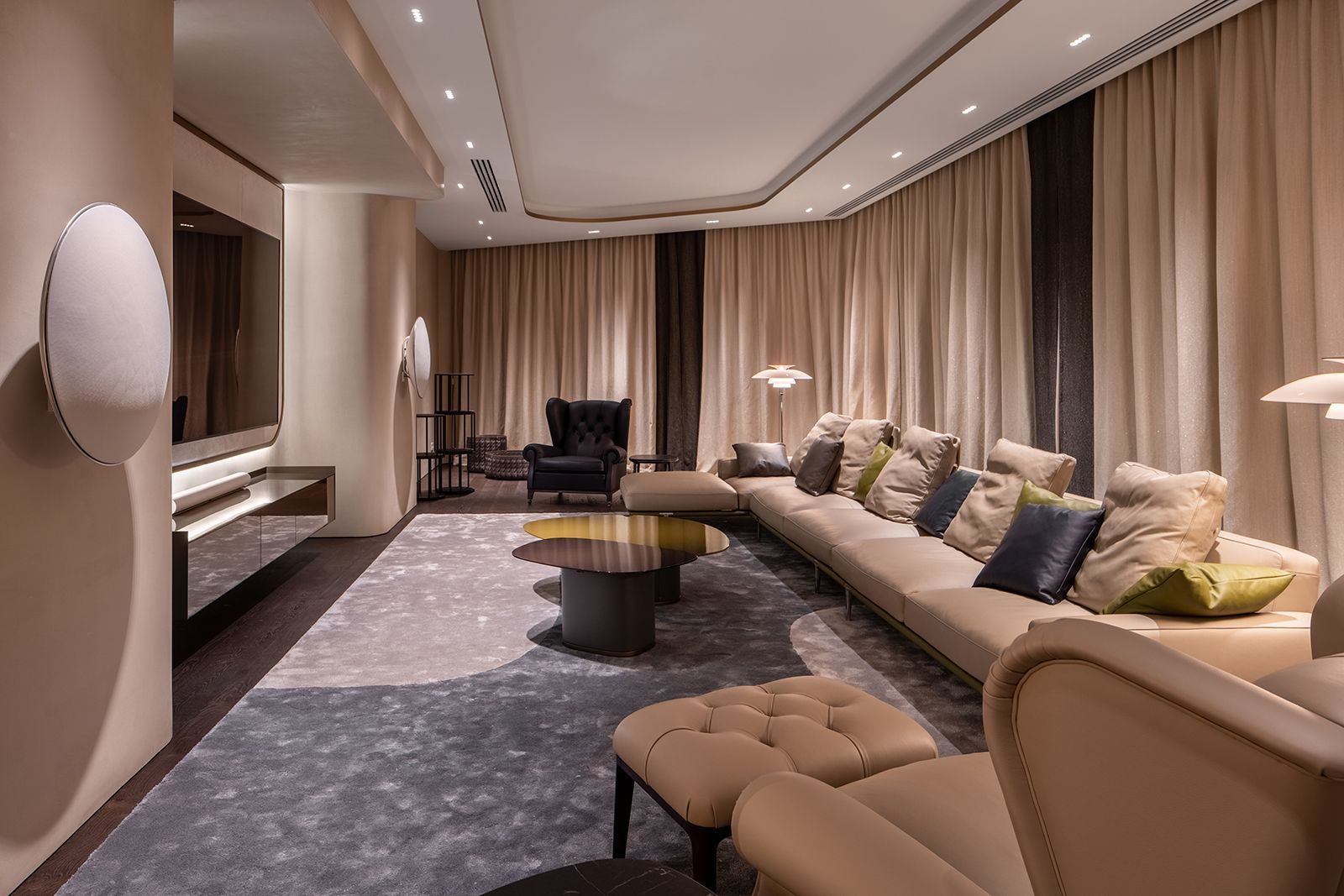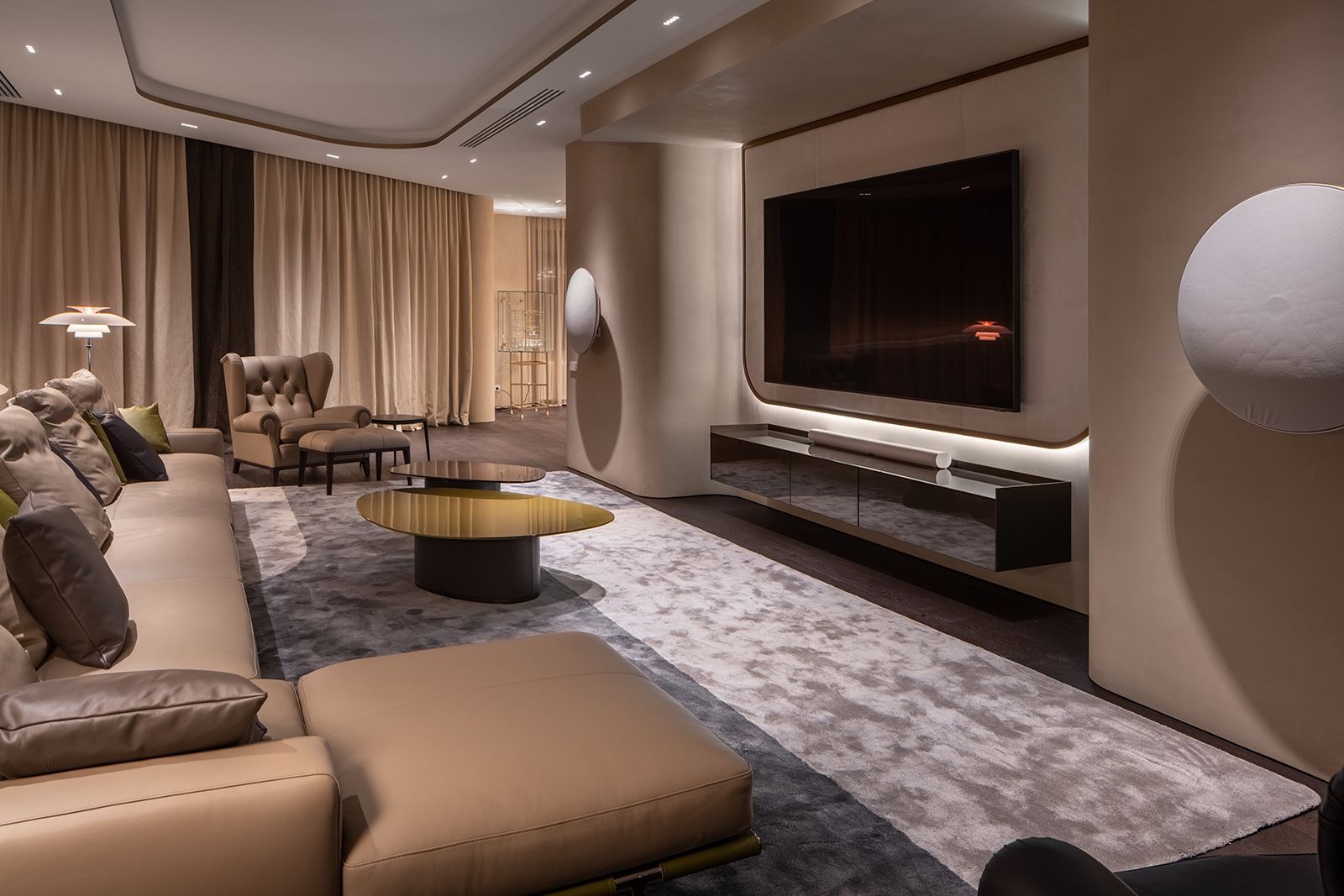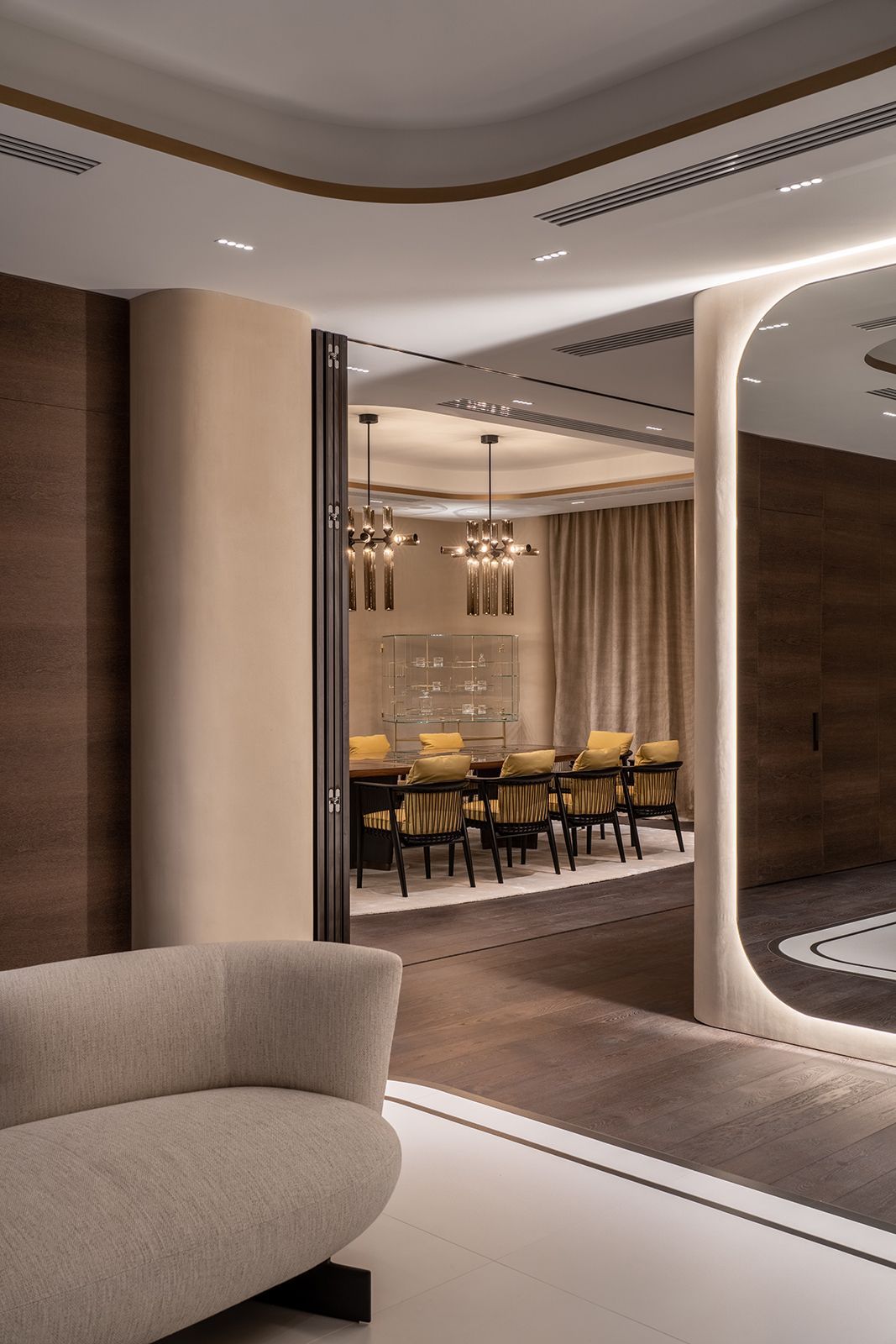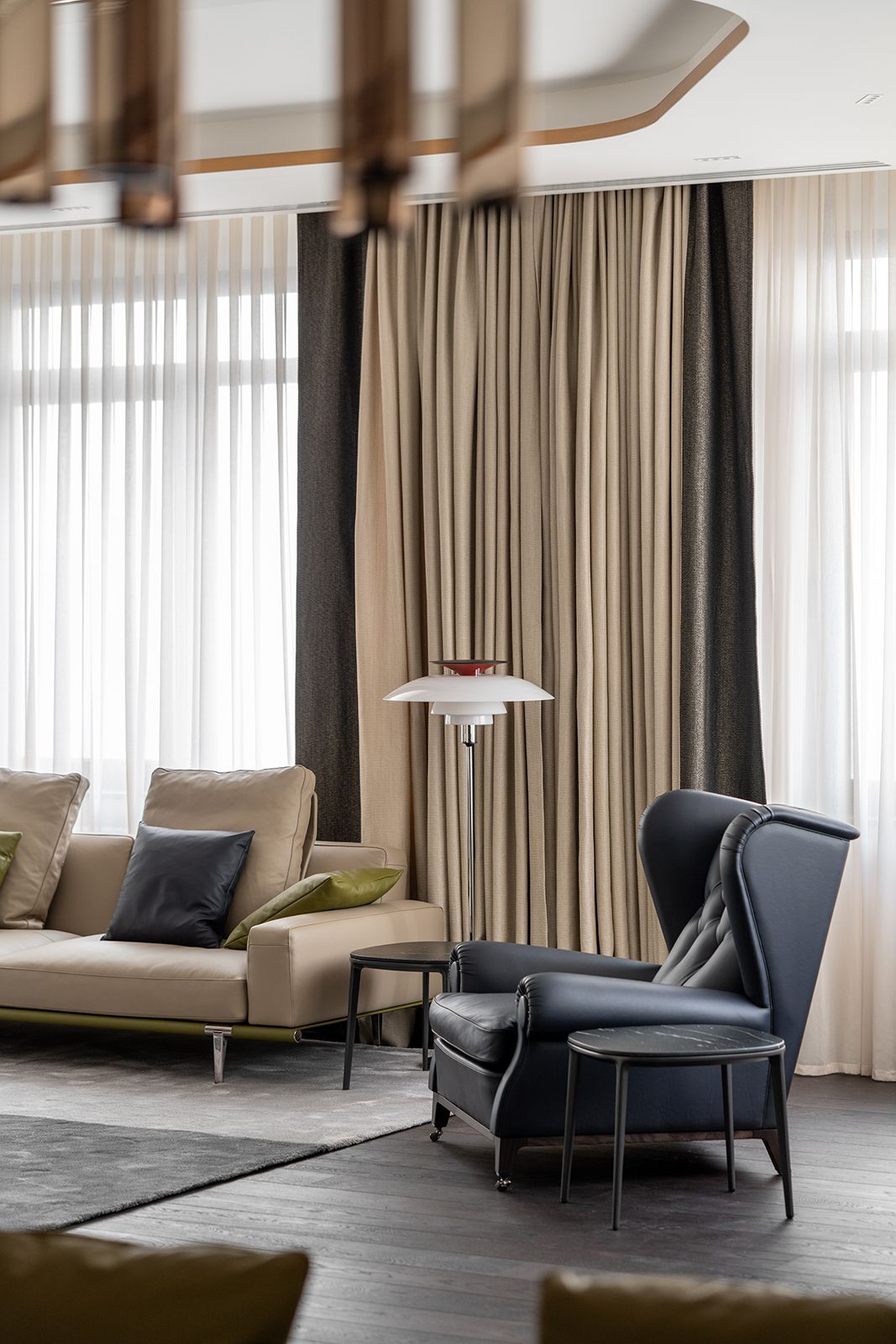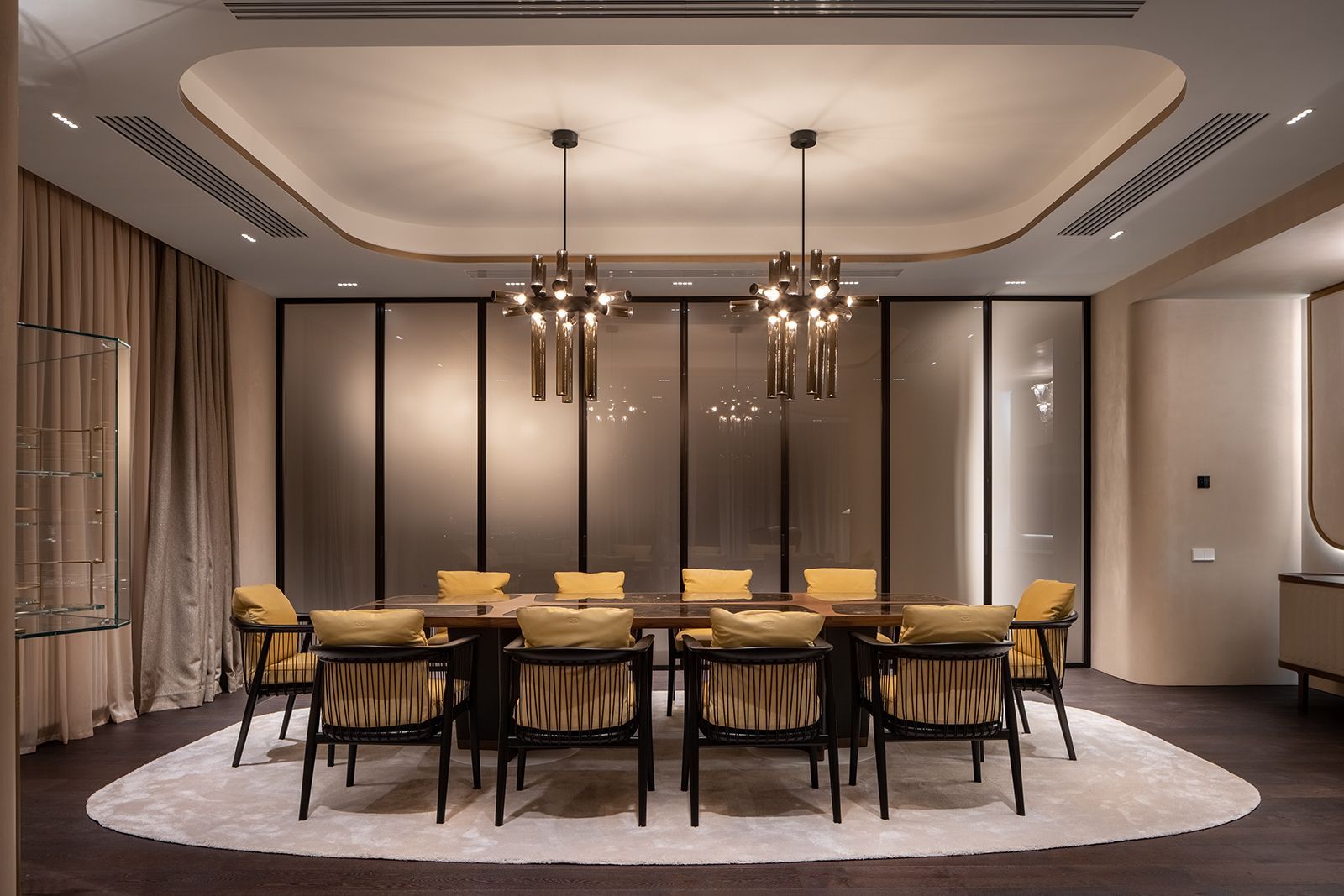 KITCHEN AND DINING AREA 

The dining room features a solid marble table for 10 with upholstered half-chairs, a model of perfect ergonomics and functionality. A tranquil colour scheme and soft lighting enhance the atmosphere and the homely feel. 
Everything in the kitchen is ergonomically and functionally designed. All the high-tech equipment is hidden in the island and cabinets, and the laconic atmosphere of the space is undermined emotionally by the Gabriel Scott chandelier.
Against the backdrop of the restrained kitchen interior and monolithic cabinets, it acts as an eye-catcher.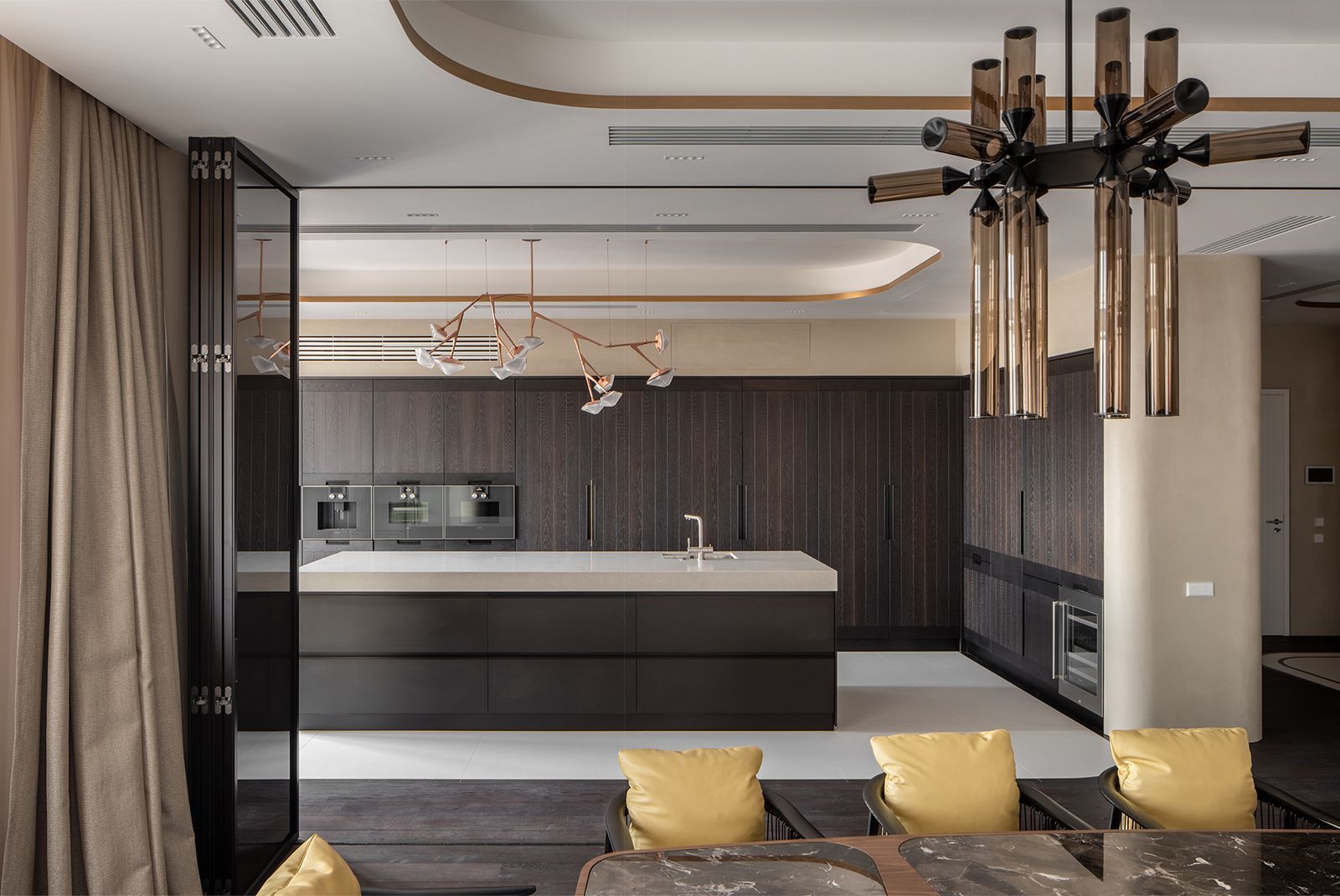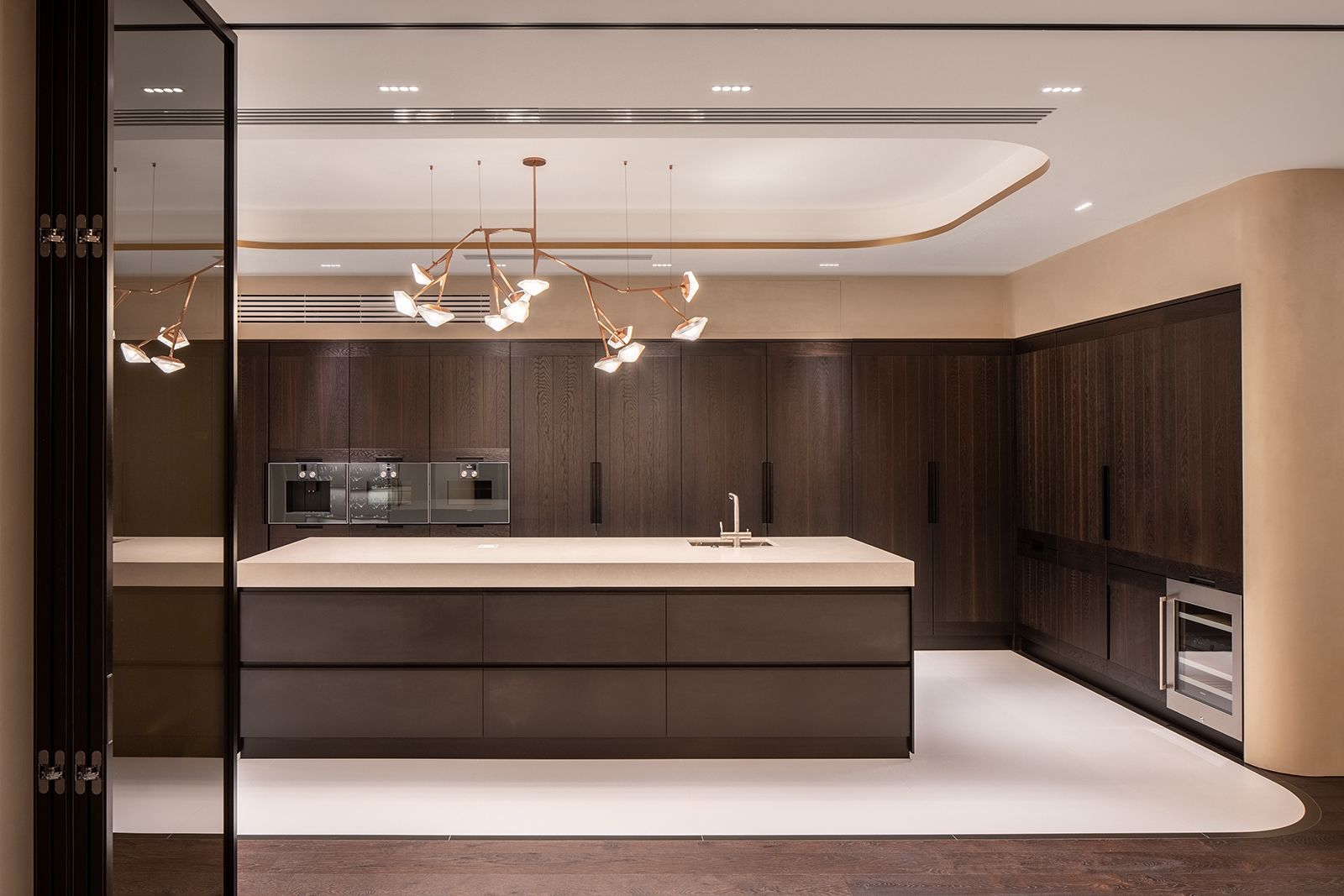 rounded elements 
The rounded elements of  SECTION TWO stylistically bring the entire space together and form the overall design scenario.  
The rooms, on the one hand, are isolated from each other, while on the other, they are an extension of each other, conveying a common rhythm - no sharp angles, no tension, no suspense, with a light mood.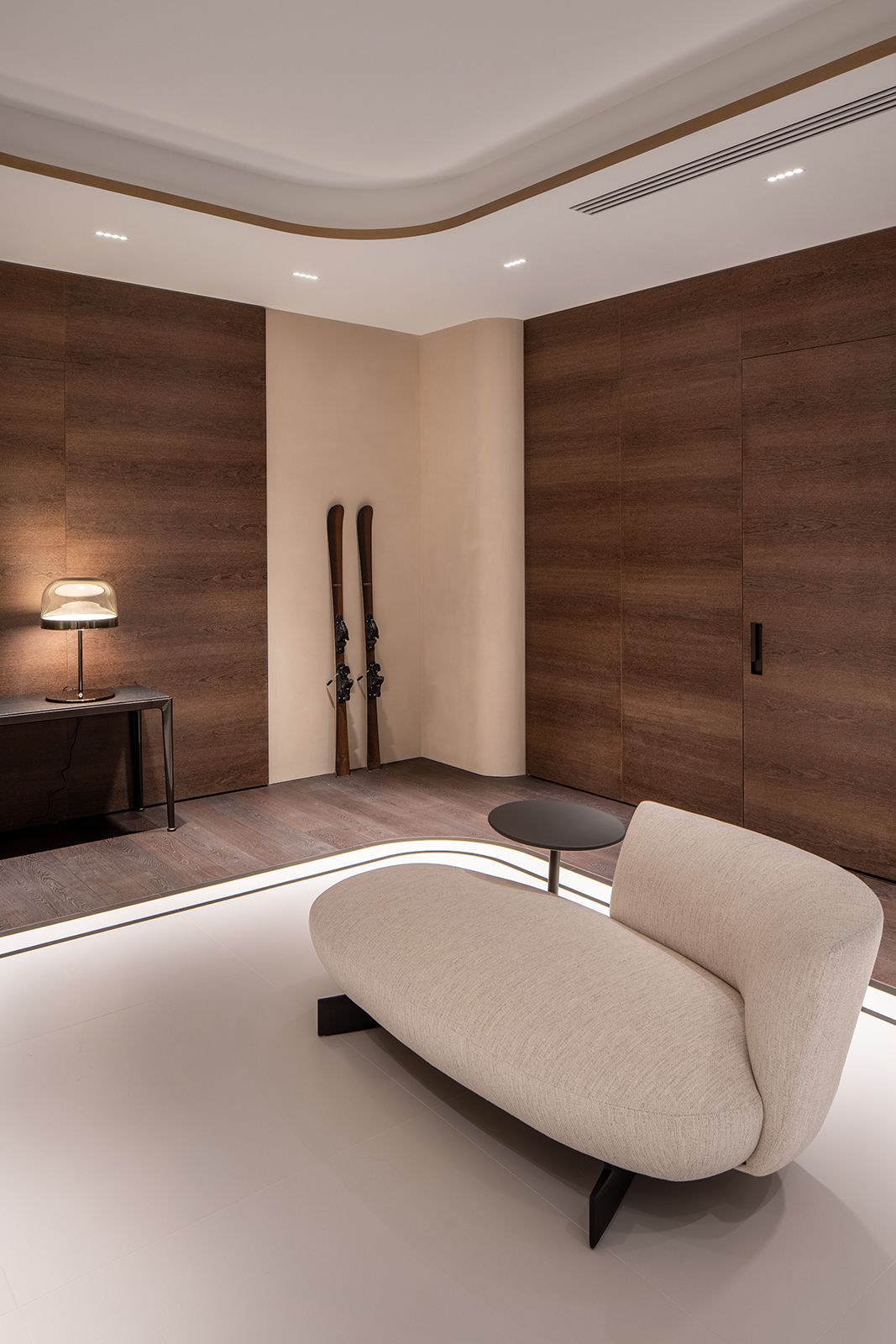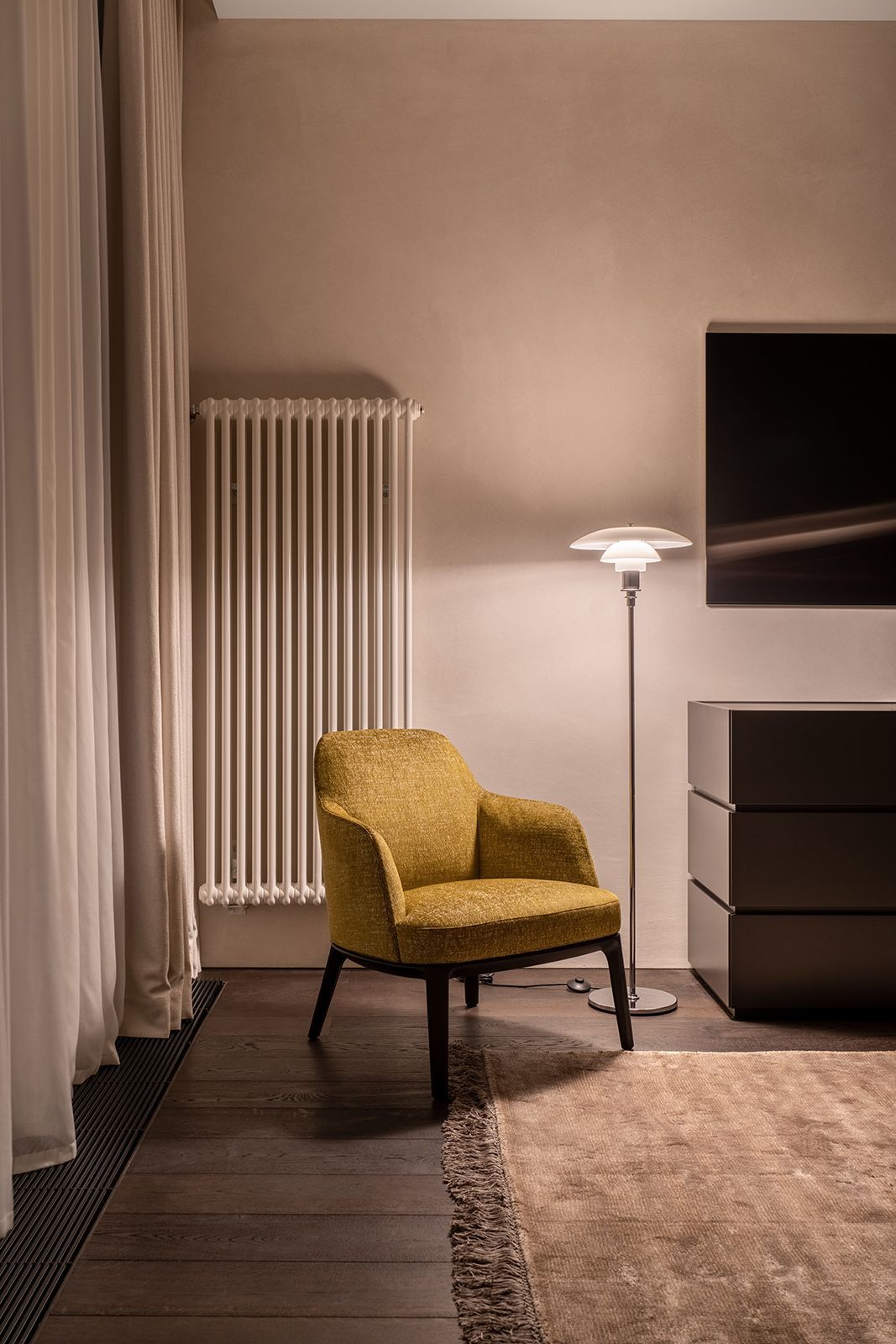 bathrooms & WELLNESS zoneS
The master bathroom is so spacious that it has its own relaxation area after wellness treatments. 
We designed it in a minimalist and functional style, using furniture and sanitary ware by Antonio Lupi. 

The photos show the guest bathrooms, the design of which continues the style of the adjoining rooms. The elegant conciseness of the bathrooms makes them resistant to fast-changing design trends.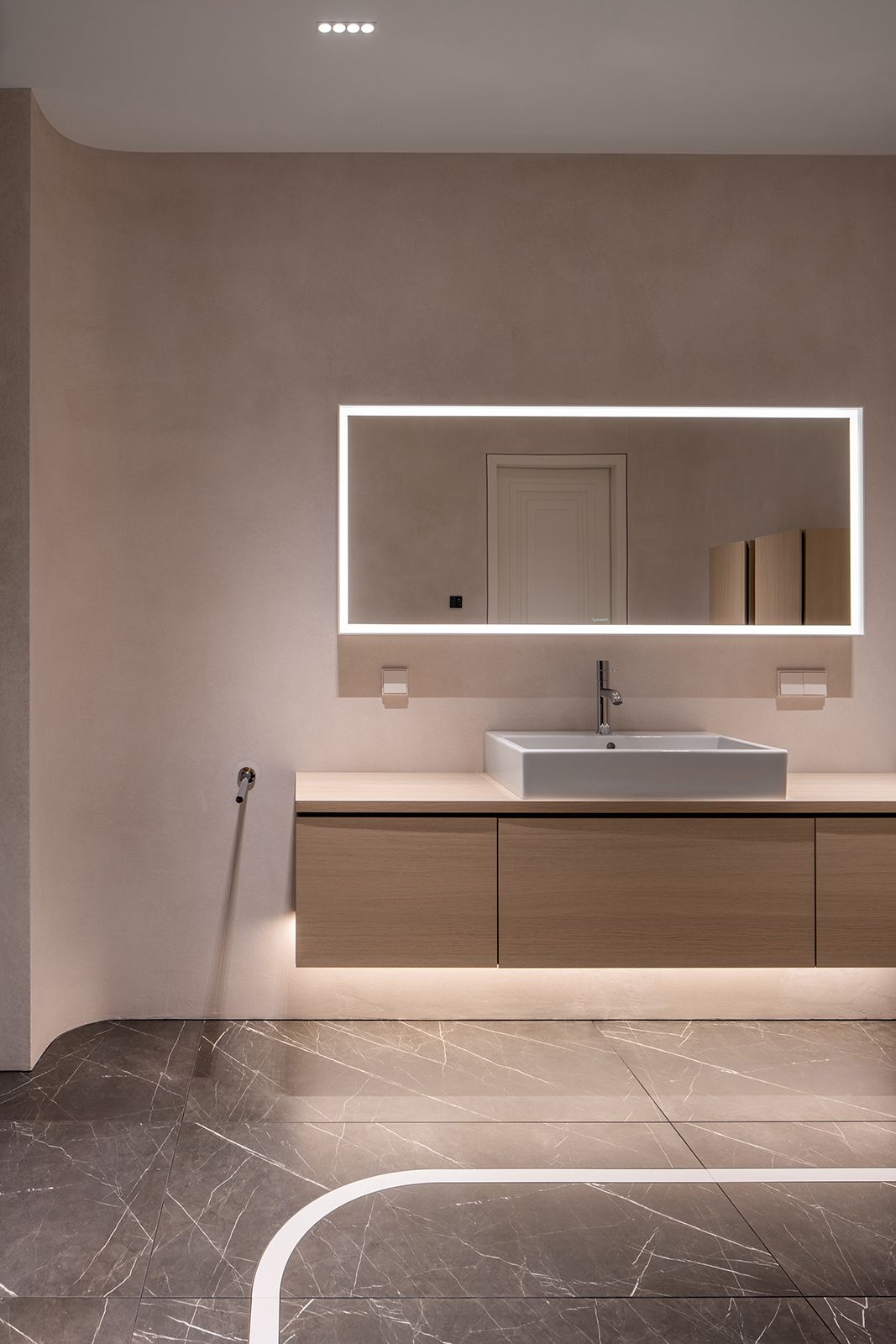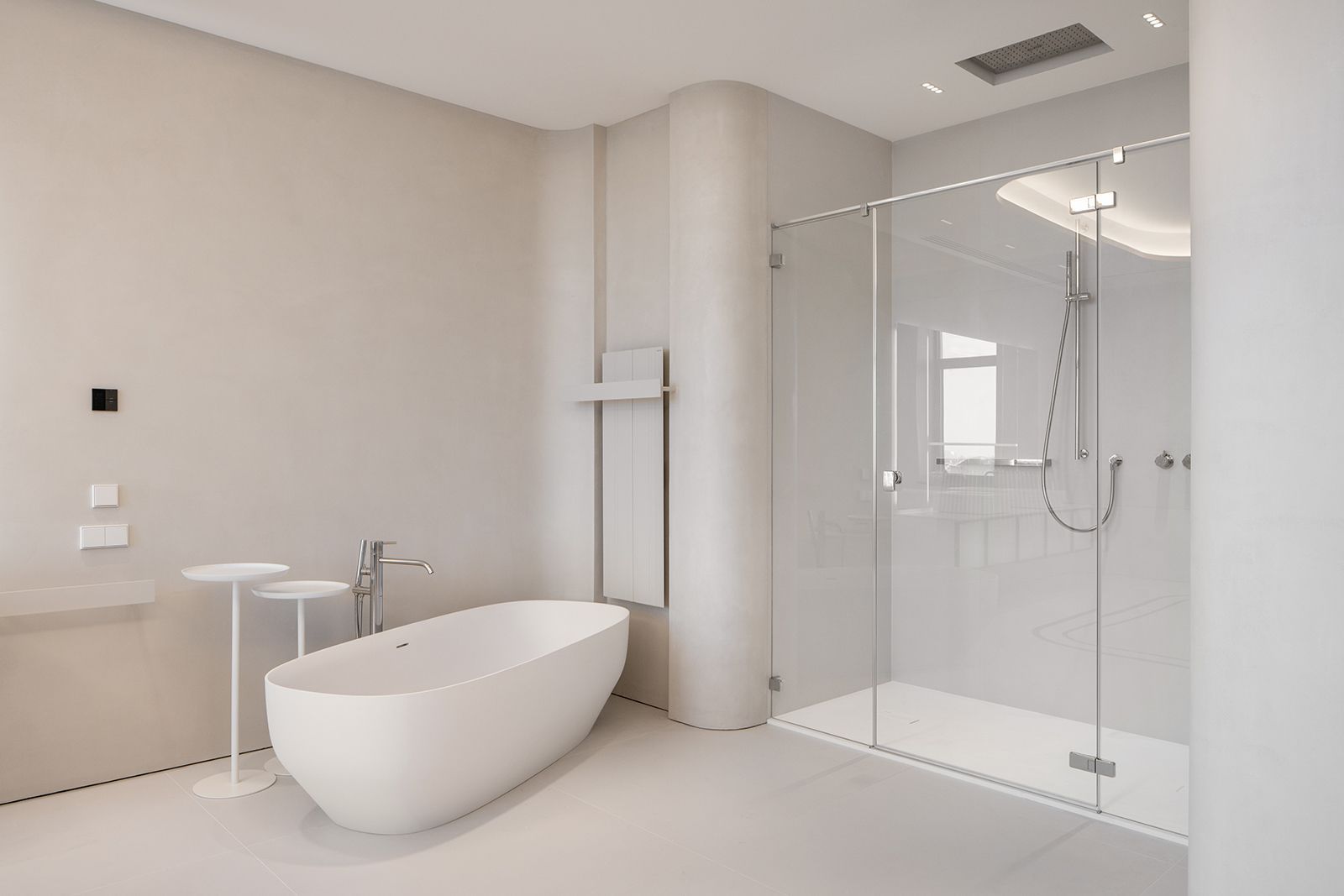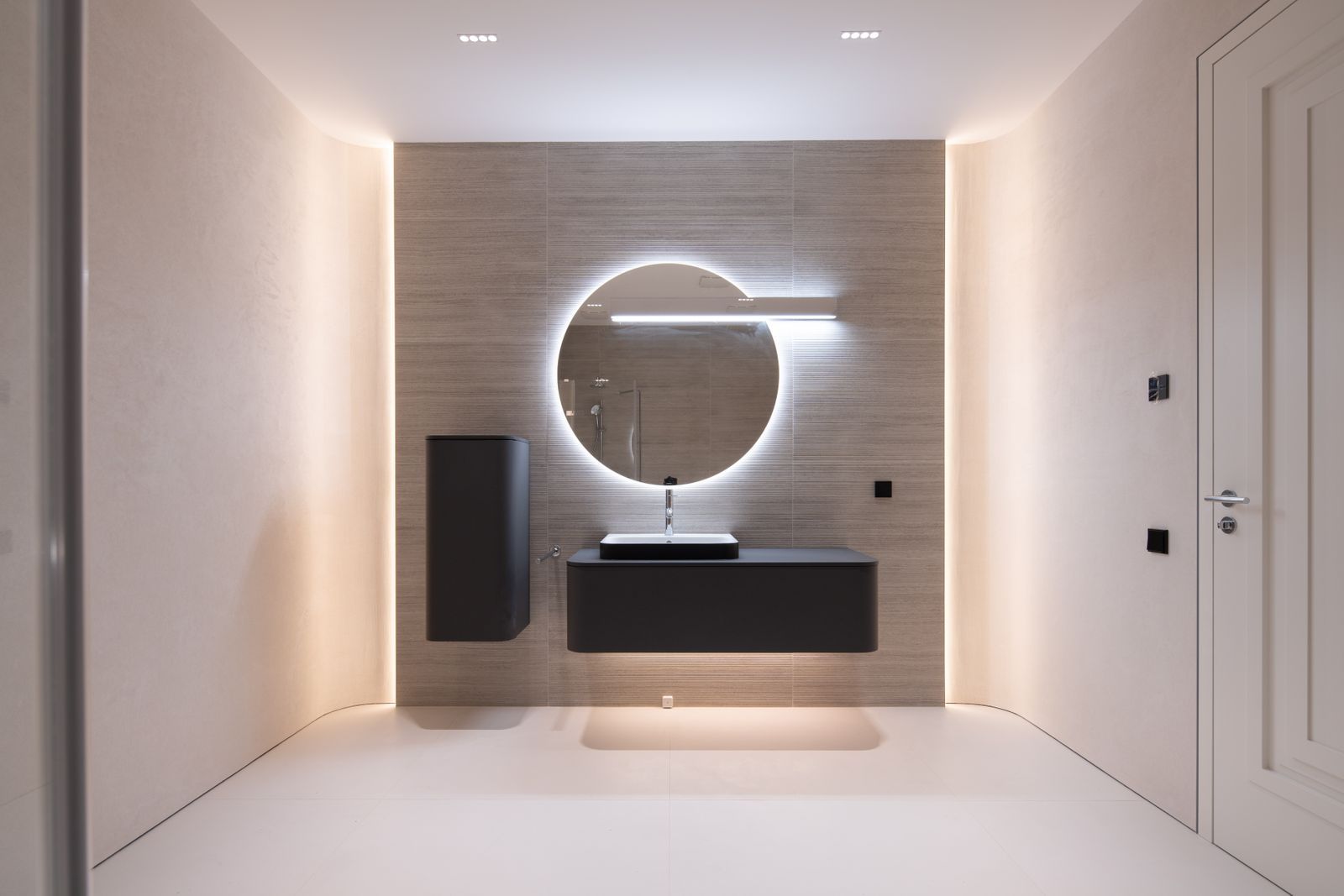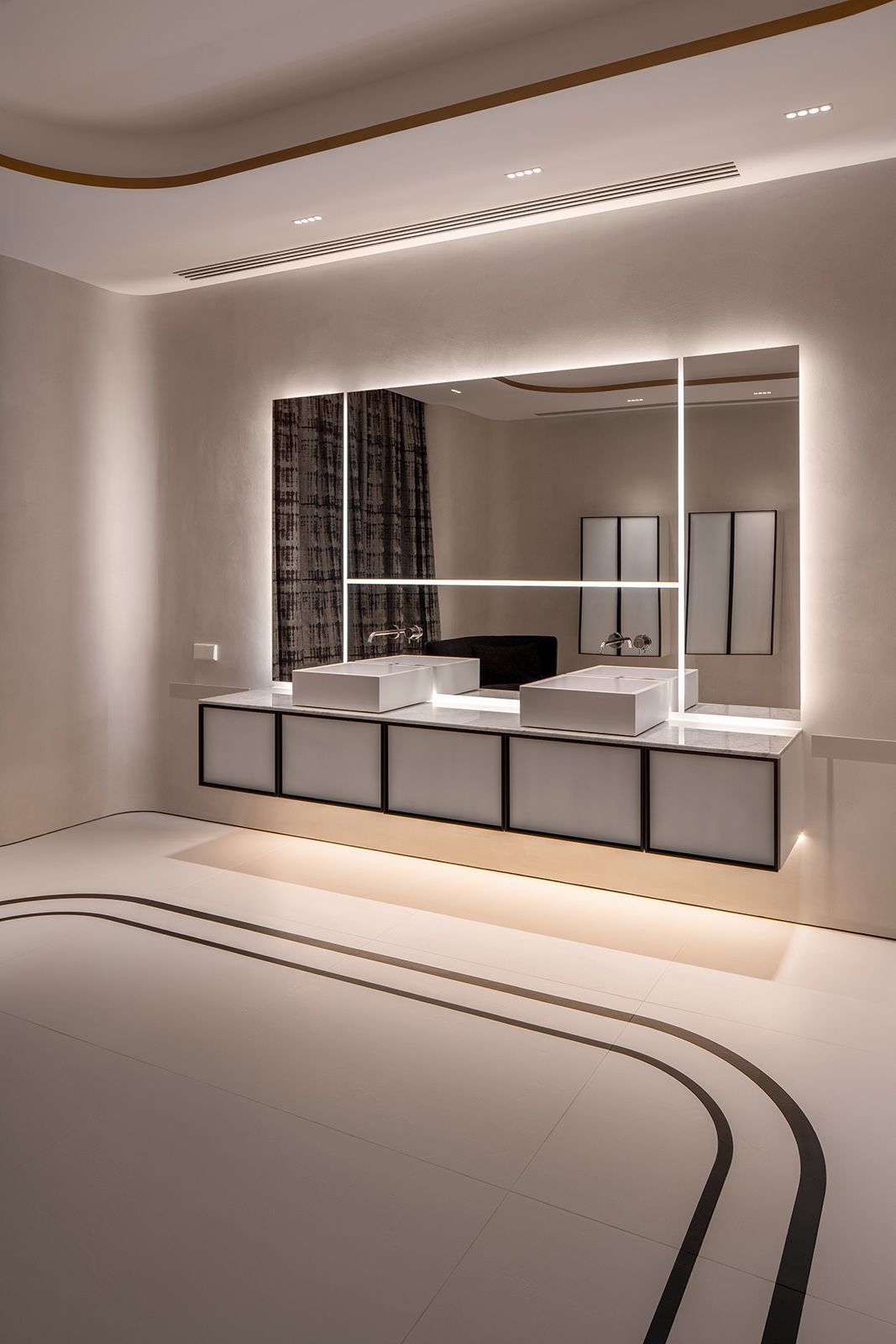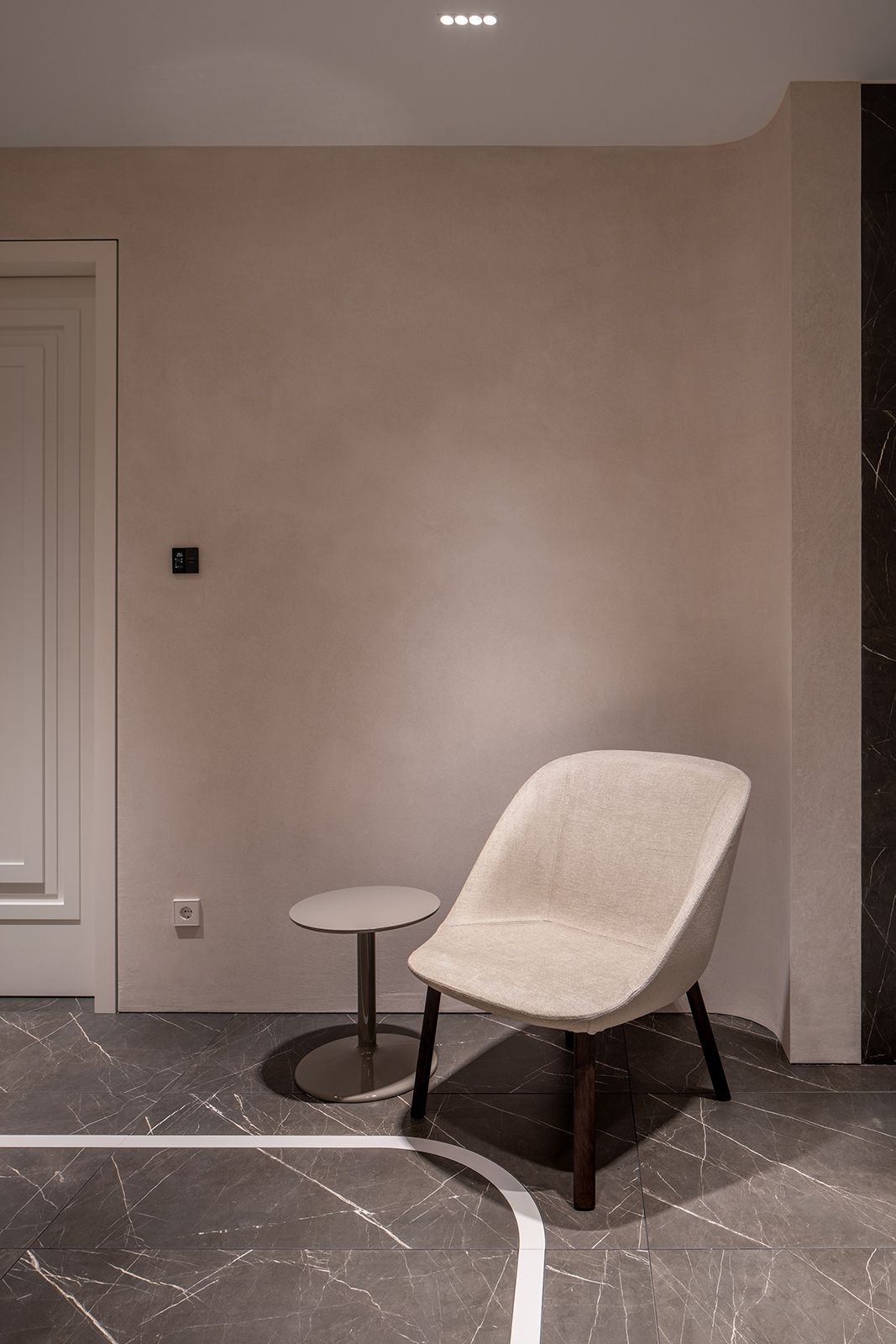 private area
Smooth lines, rounded corners and muted natural tones are perfect for creating a calm and relaxing atmosphere in the bedrooms.  
The private area also features a chambered office with a masculine character, where nothing distracts from work matters.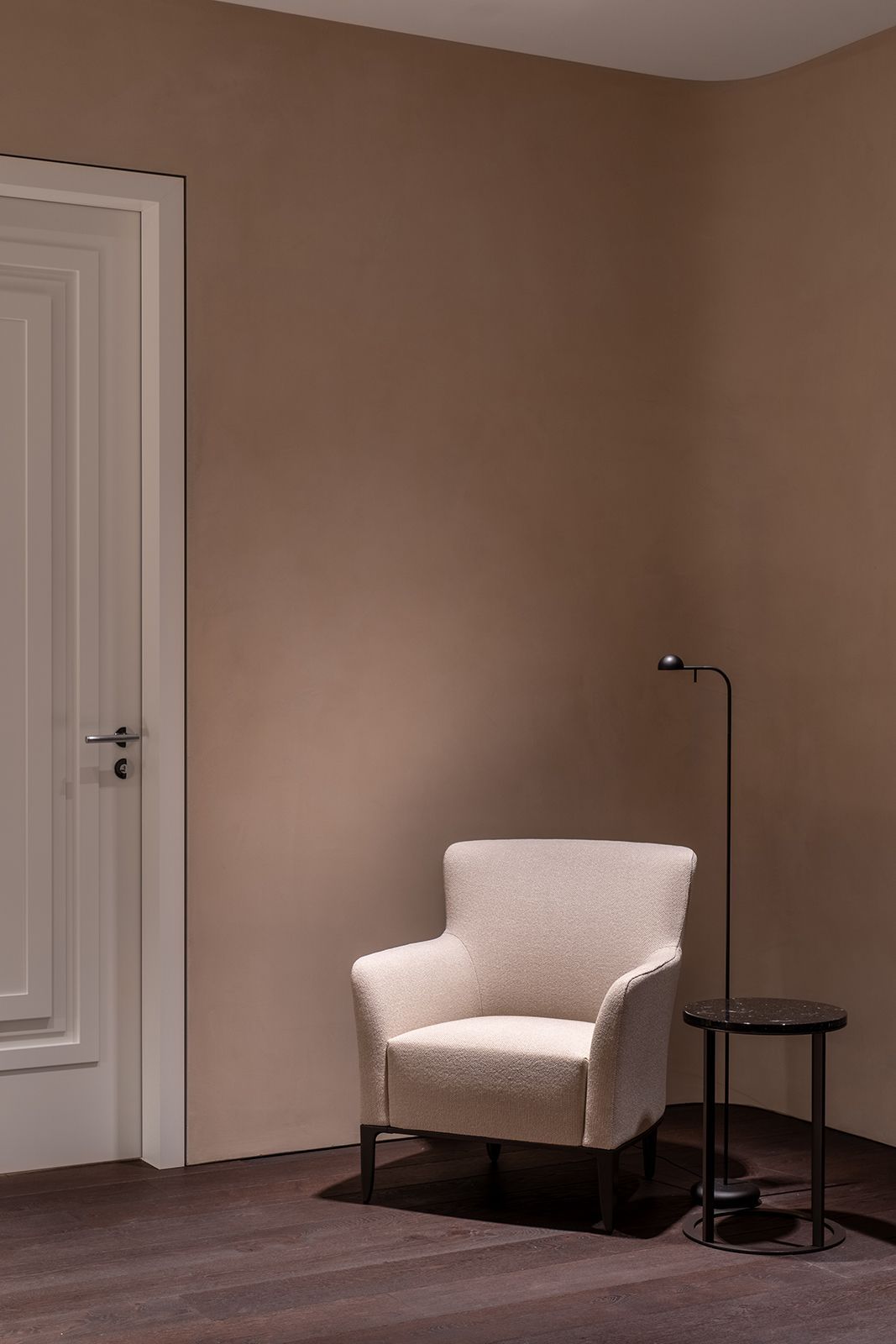 DRAWINGS & 3D IMAGES
The renderings perfectly convey the general color, atmosphere and style of the interior, as well as the real textures of the furniture and finishes we subsequently used in the construction. 

Lead Architect: 
Mykola Gulyk
Team:
KONSTANTYN YERSHOV
OLGA PYSARSKAYA 
DMYTRO GOLOVKO
MYKOLA ZARUTSKY