0%
MPV A
1550 м2
—
2020
—
Kyiv region
Accommodation building in recreation area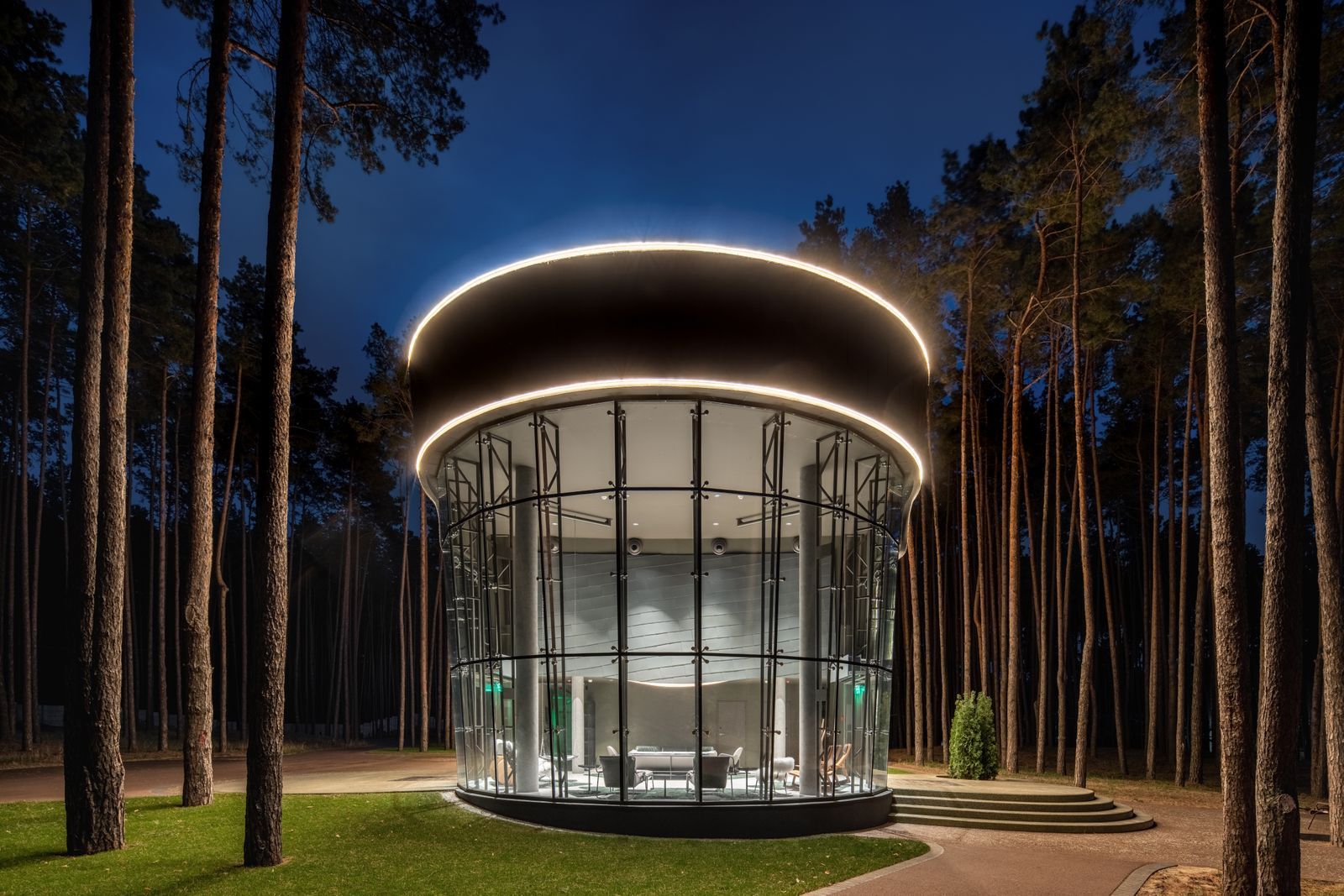 A-BLOCK
We were tasked to develop a project for a recreational complex 100 km from Kyiv, which would not violate, but rather complement the natural balance. 

The period of active testing of the X-block (2018) allowed the corporation employees to feel all the delights of a vacation outside the city, and the experience gained in many ways exceeded expectations. 
Our team leader Mykola Gulyk received a request to increase the living space in the complex. Since the architectural concept of the X-block was successfully tested, the design of the subsequent buildings developed along the planned general line. 
So in 2020, the A-block appeared in its finished form, becoming a tandem continuation of the X-block standing next to it.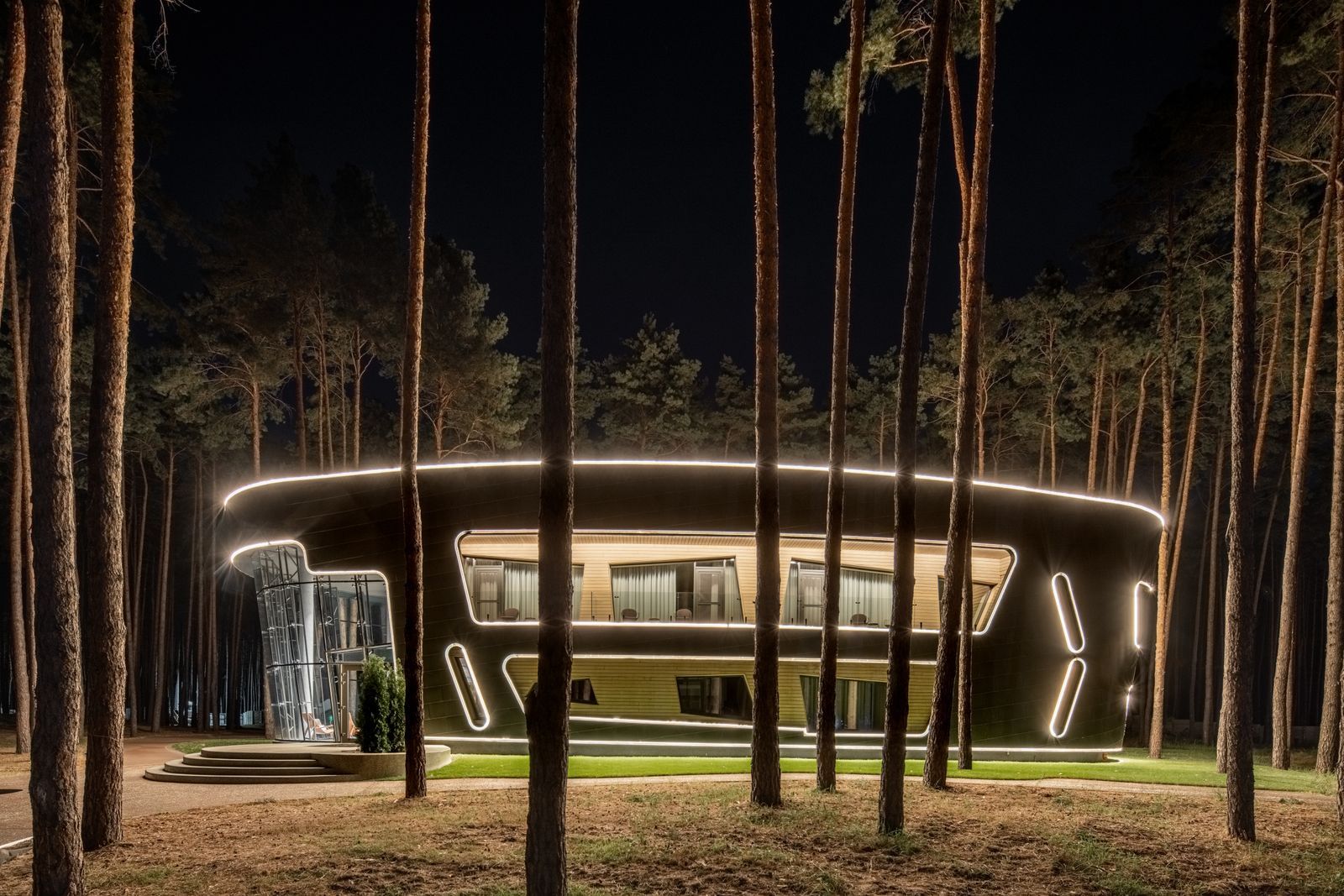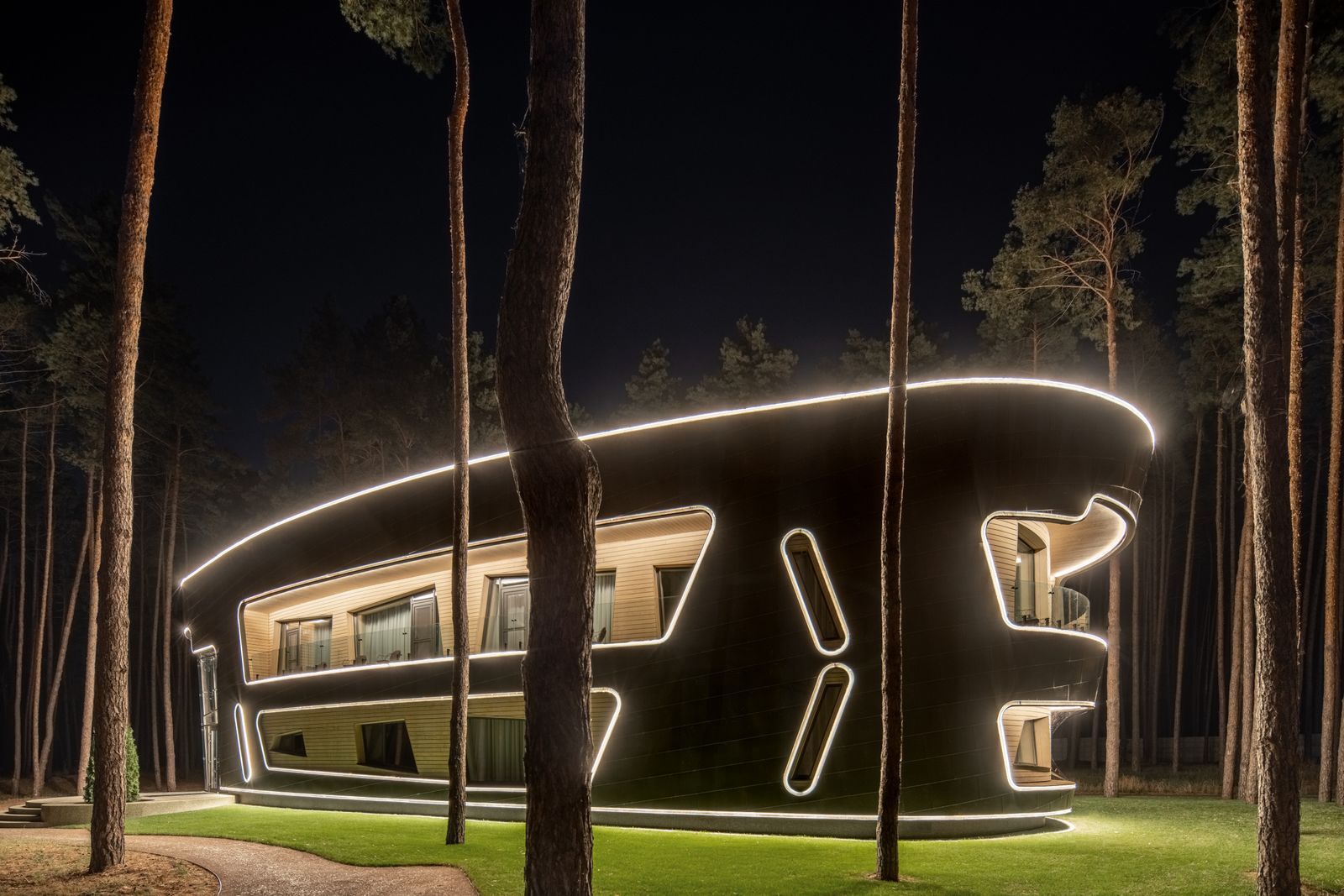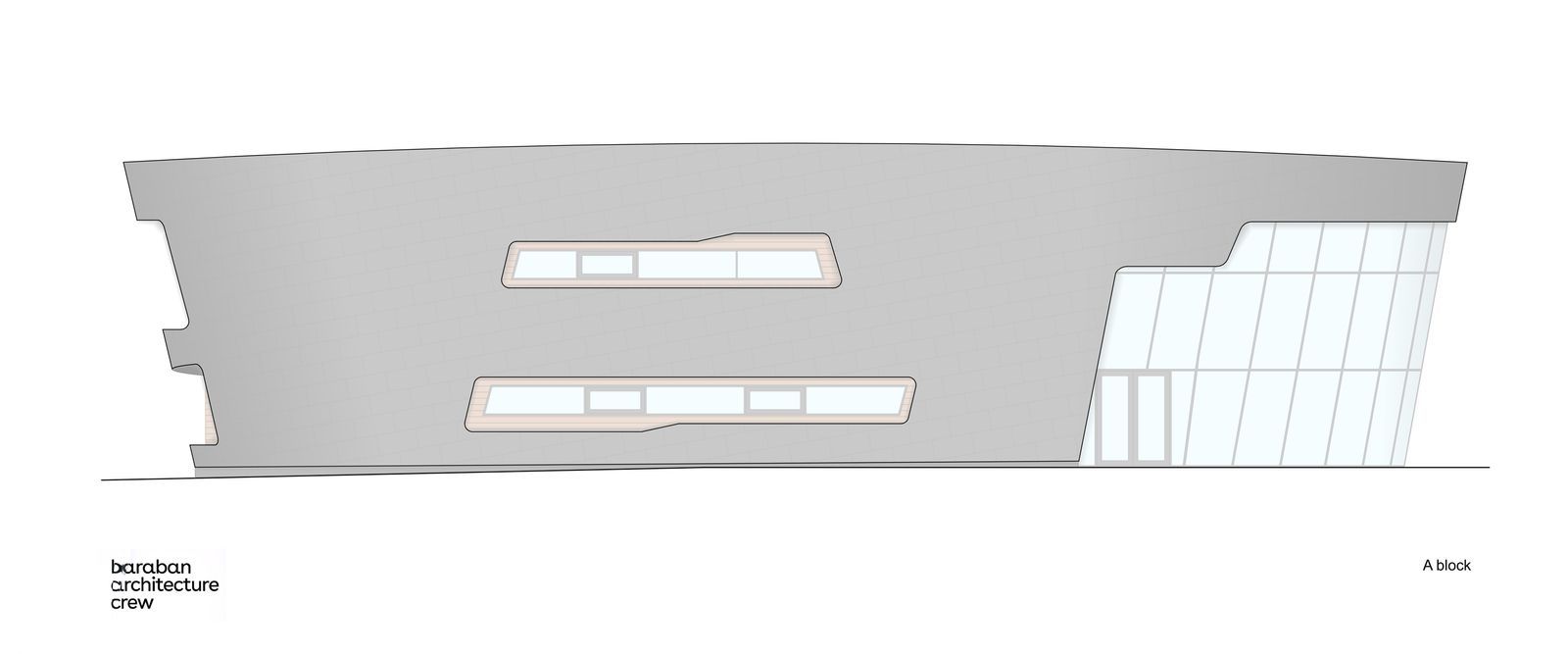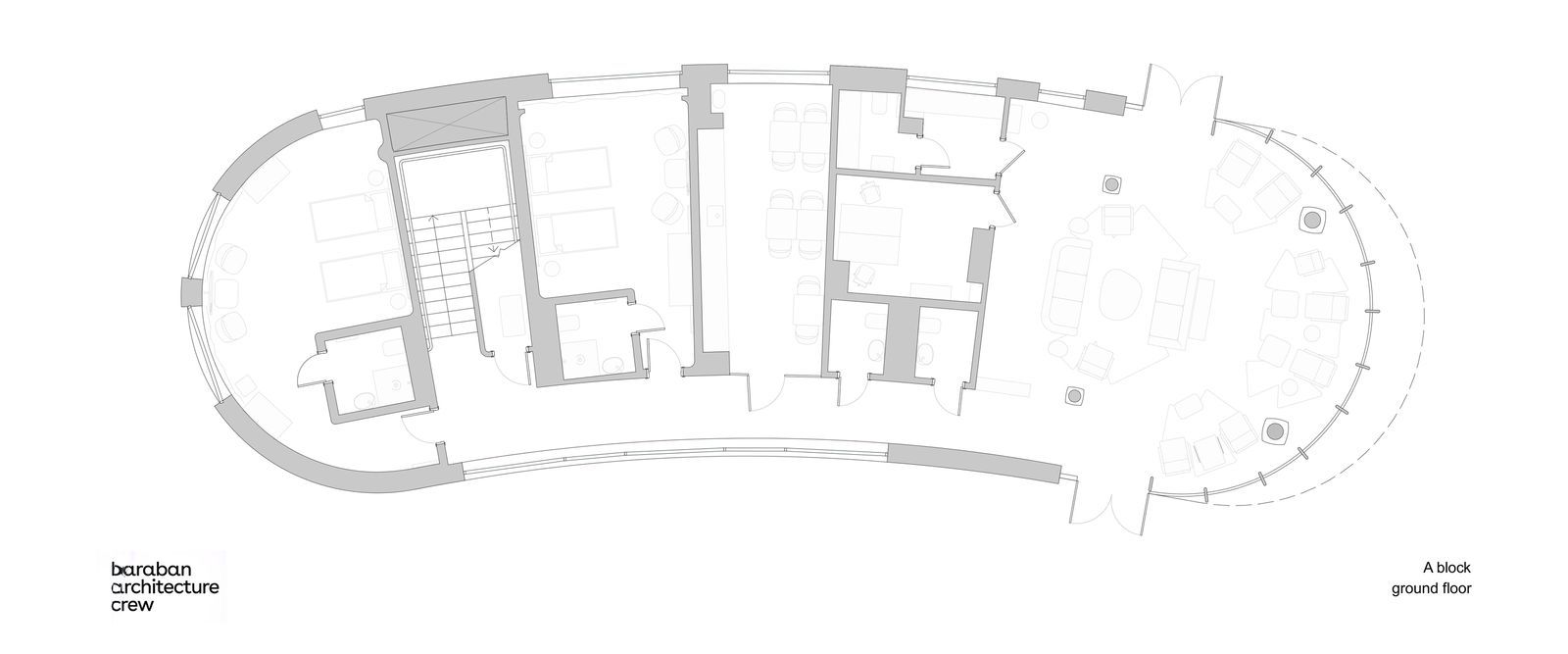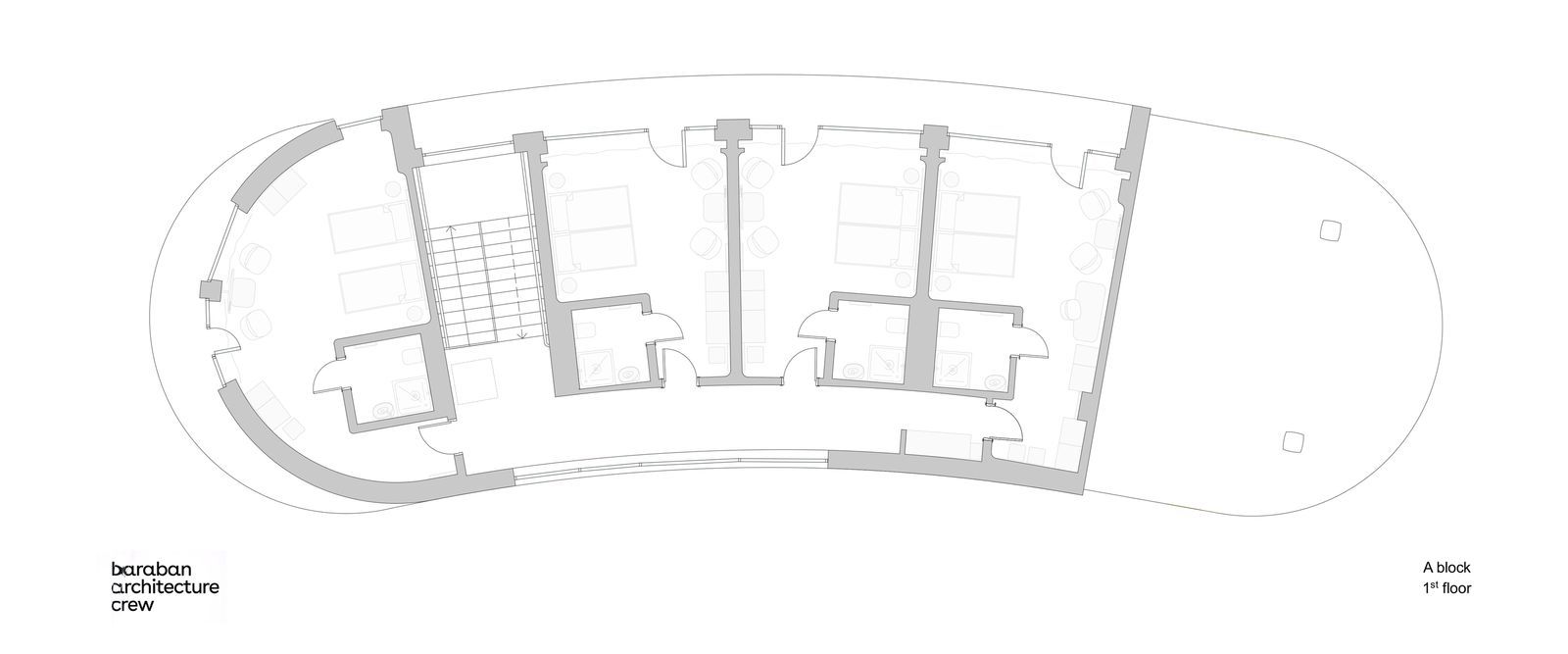 LoBBY
Despite the great resemblance to the previous building, its key difference lies in the frameless, panoramic, inclined glazing of the lobby.
Another feature was the use of facade materials for the interior decoration of the lobby.






closeness of nature
For a comfortable stay, there are soft sofas, rocking chairs and even hanging swings. The furniture here is from Italian brand manufacturers poltrona frau, zanotta, b&b italia, baxter.
All interior details emphasize the closeness of nature, create the impression of being on the street. 
A separate engineering task for the A-block lobby was to provide the necessary microclimate on hot and cold days, given the large glazing area. 
It was possible to solve it by reducing energy costs with the help of ground heat pumps in combination with recuperation systems on molecular rotors in ventilation. Thus, the natural air humidity in the premises has been preserved.











GUEST ROOMS 
Here the boundaries between the inner and outer world are blurred! 
There are no straight or sharp corners in the guest rooms. The flowing lines of the walls, wooden furniture and natural colors are all programmed for a deep retreat.
Armchairs with comfortable tables will add home comfort to the room. And only individual elements in the room, for example, windows of non-standard geometry, give out the creative explosion of the whole complex.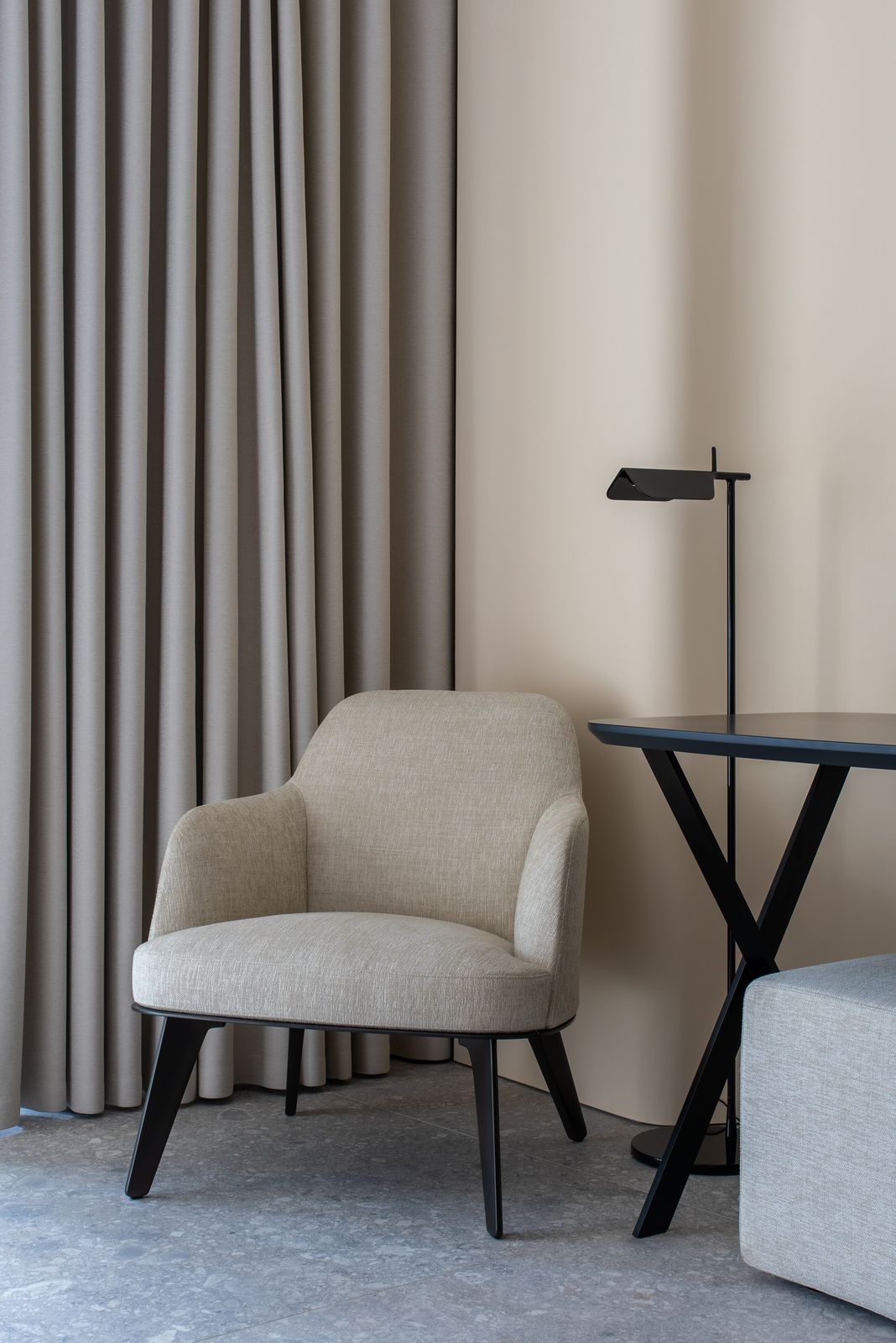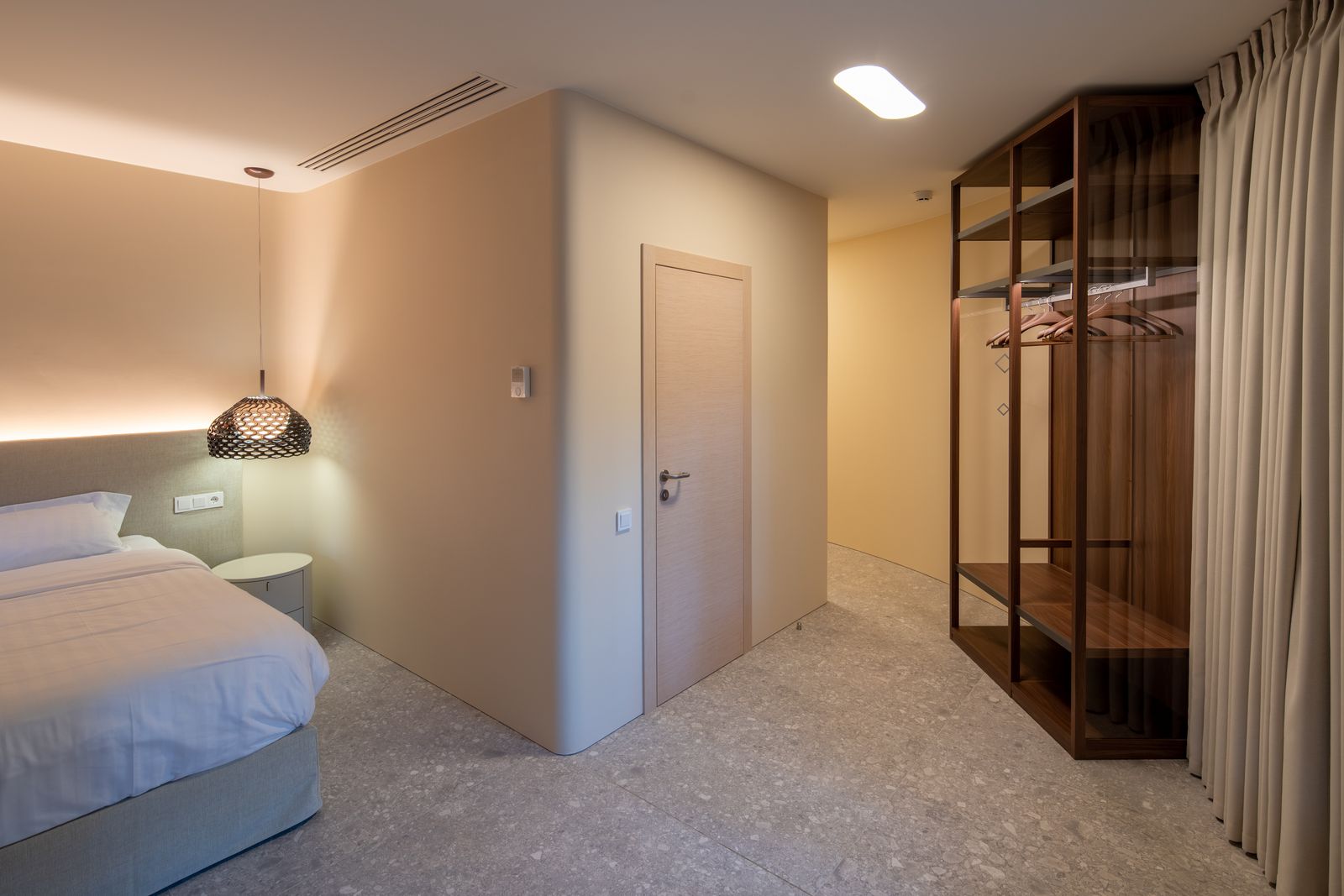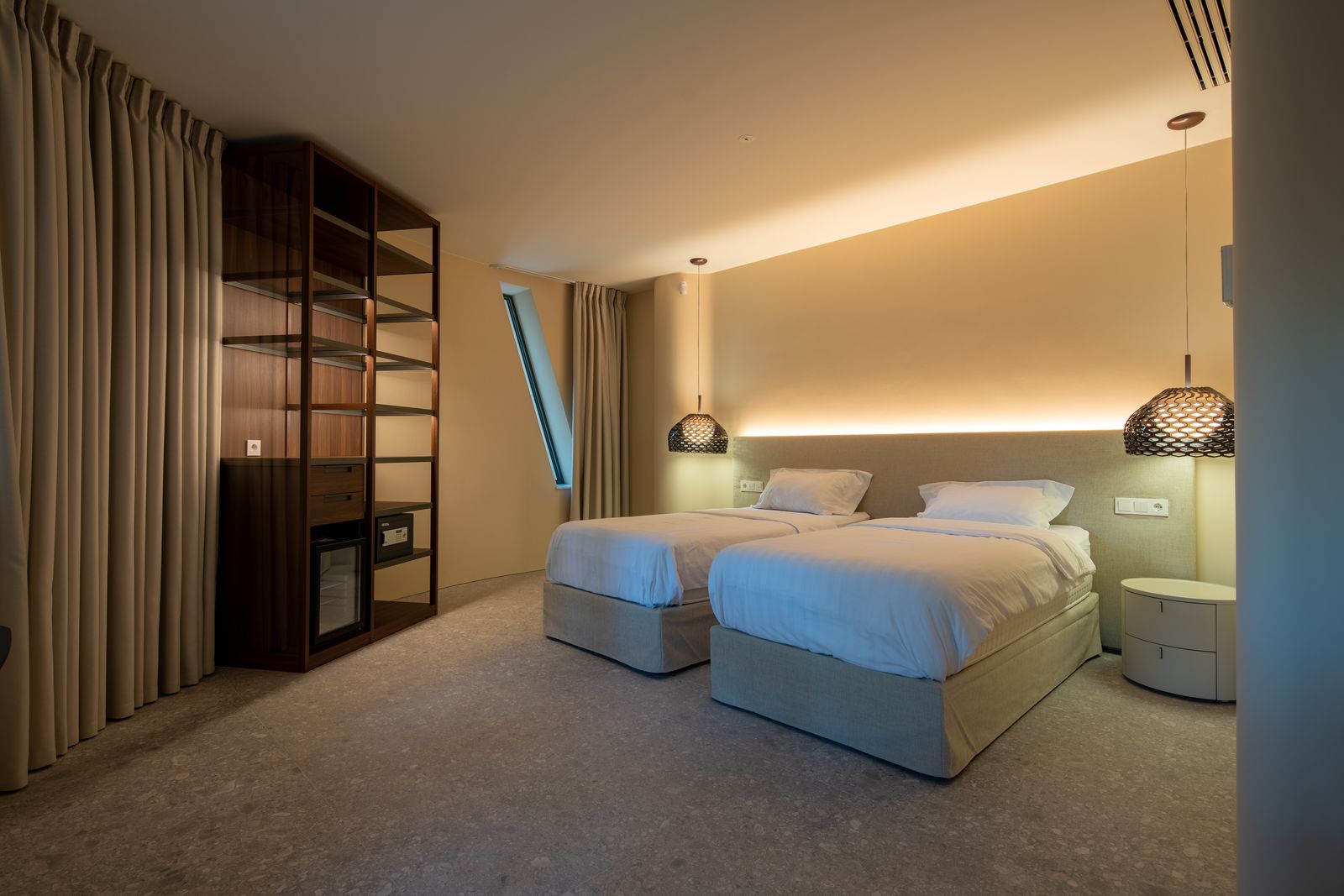 Lead Architect:
Mykola Gulyk
Team:
KONSTANTYN YERSHOV


VYACHESLAV KYRPACH