0%
MPV X
680 m2
—
2016
—
Kyiv region
Accommodation building in recreation area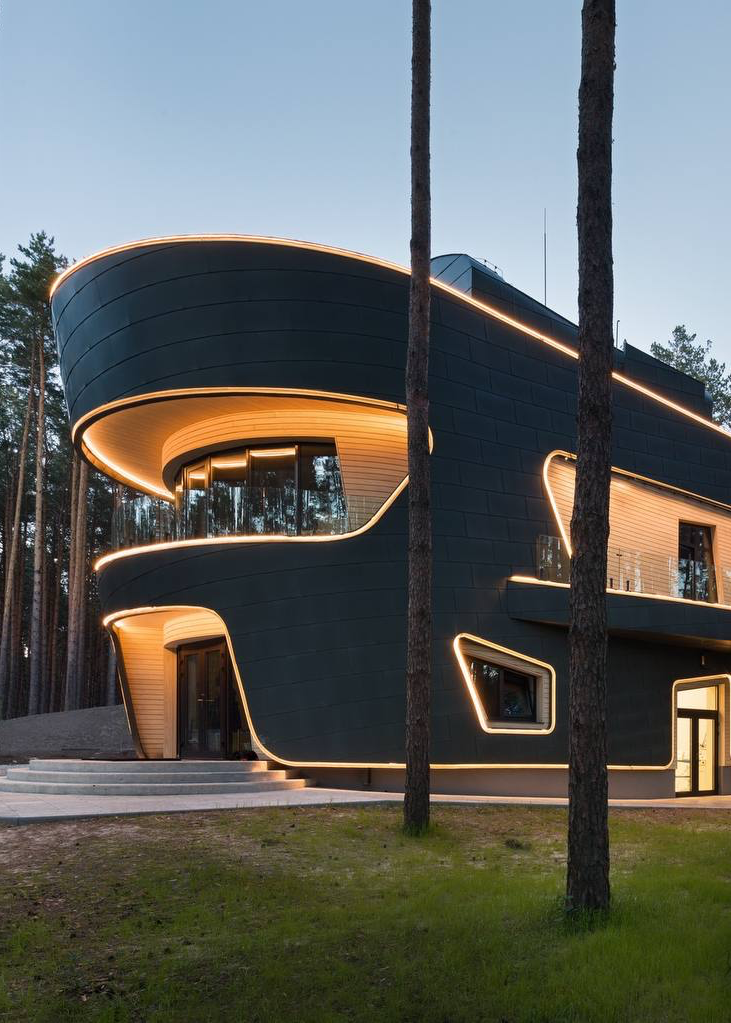 CONCEPT
A request for the implementation of a corporate recreational complex 100 km from the Kyiv appeared a few years ago.
Mykola Gulyk was then inspired by the unique nature of the location. Hilly landscape, untouched pine forest, proximity to a vast reservoir - all this influenced the design concept of buildings that have a futuristic look and harmoniously fit into the natural elements. 
It was necessary to create a space for full recovery of strength and communication with nature, while maintaining the comfort and convenience familiar to the inhabitants of the metropolis. Fortunately, the territory was spacious.
We was tasked with developing a project for a complex that would not violate, but complement the natural balance. A low building area, sparing engineering solutions, careful
selection of sites for hulls, a desire to preserve every tree - these were the principles we were followed.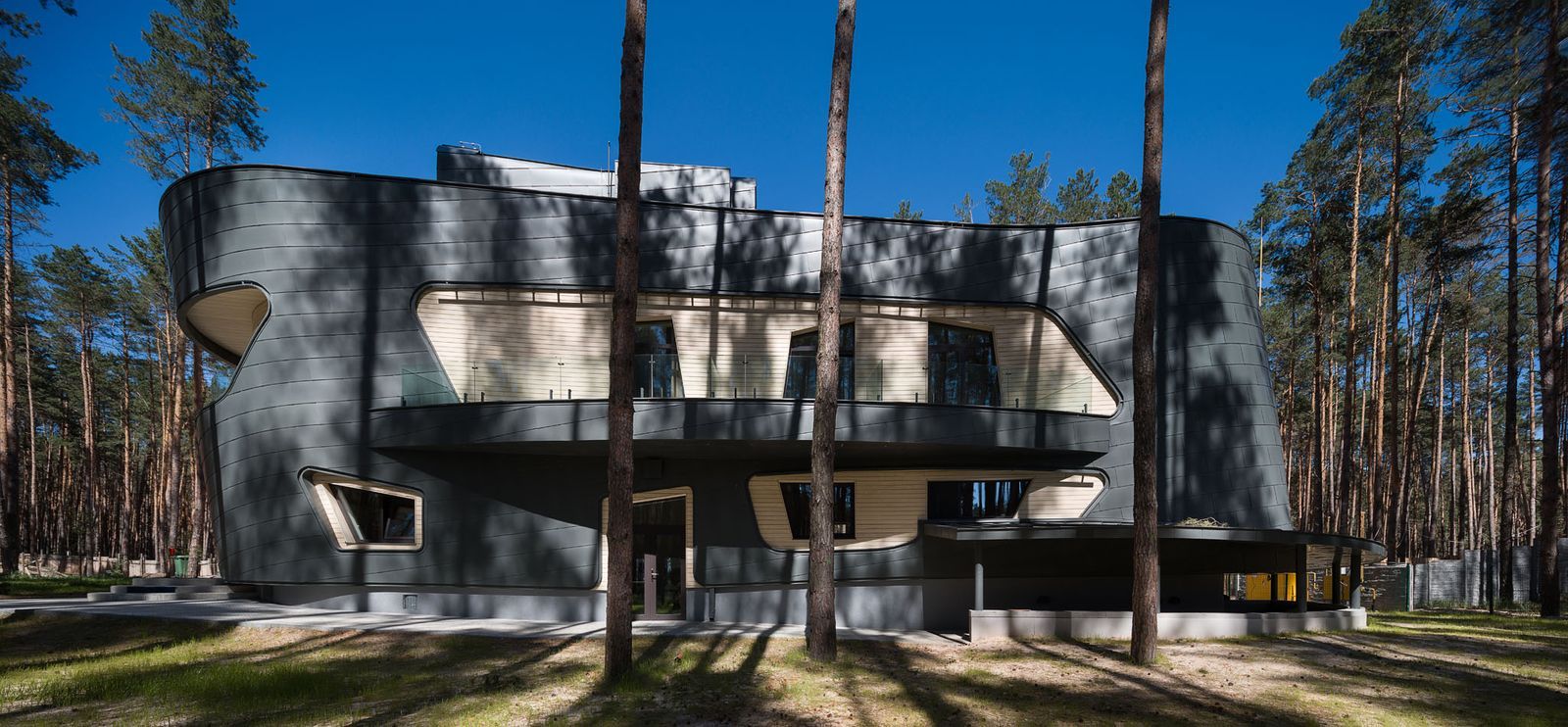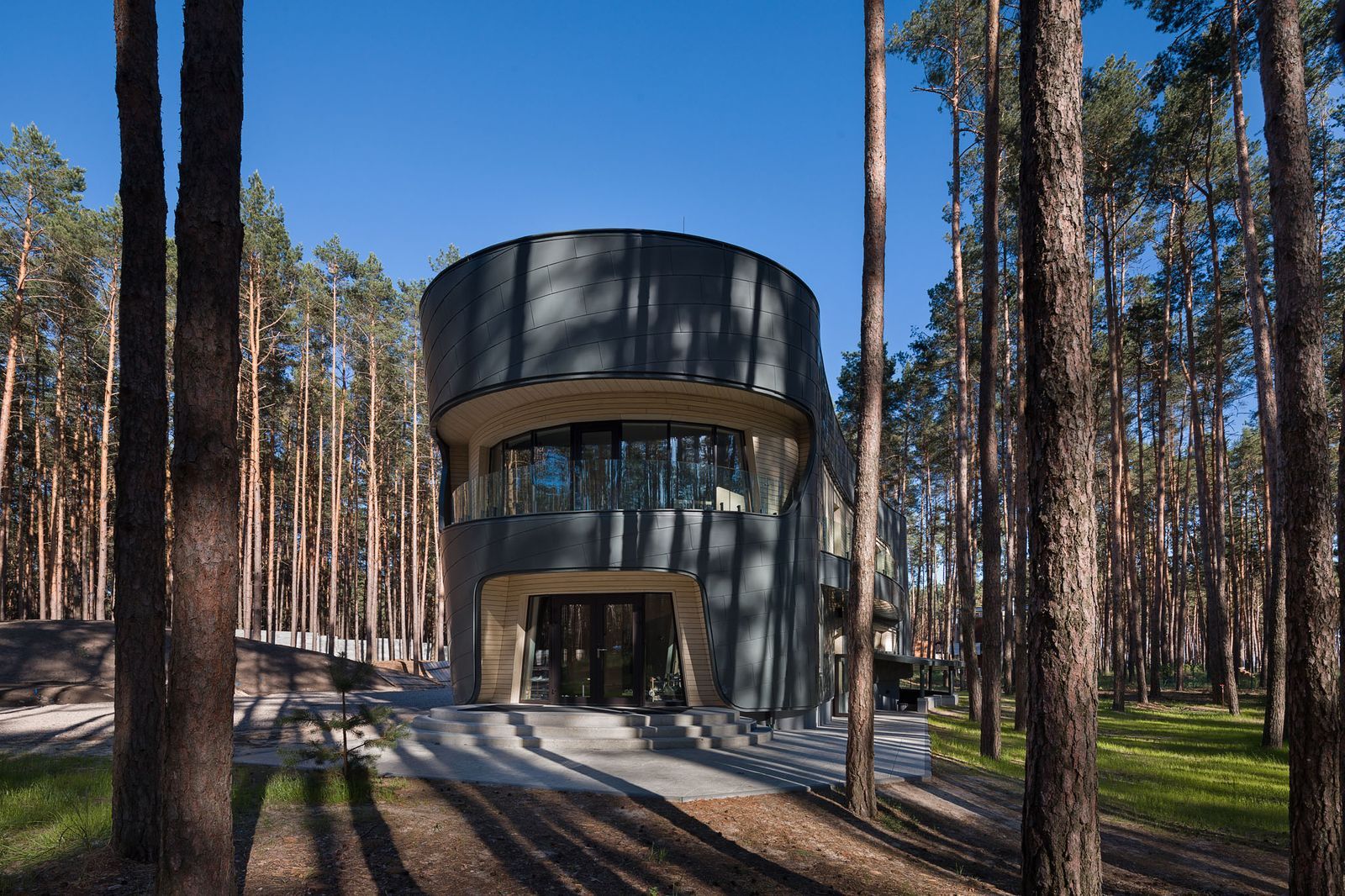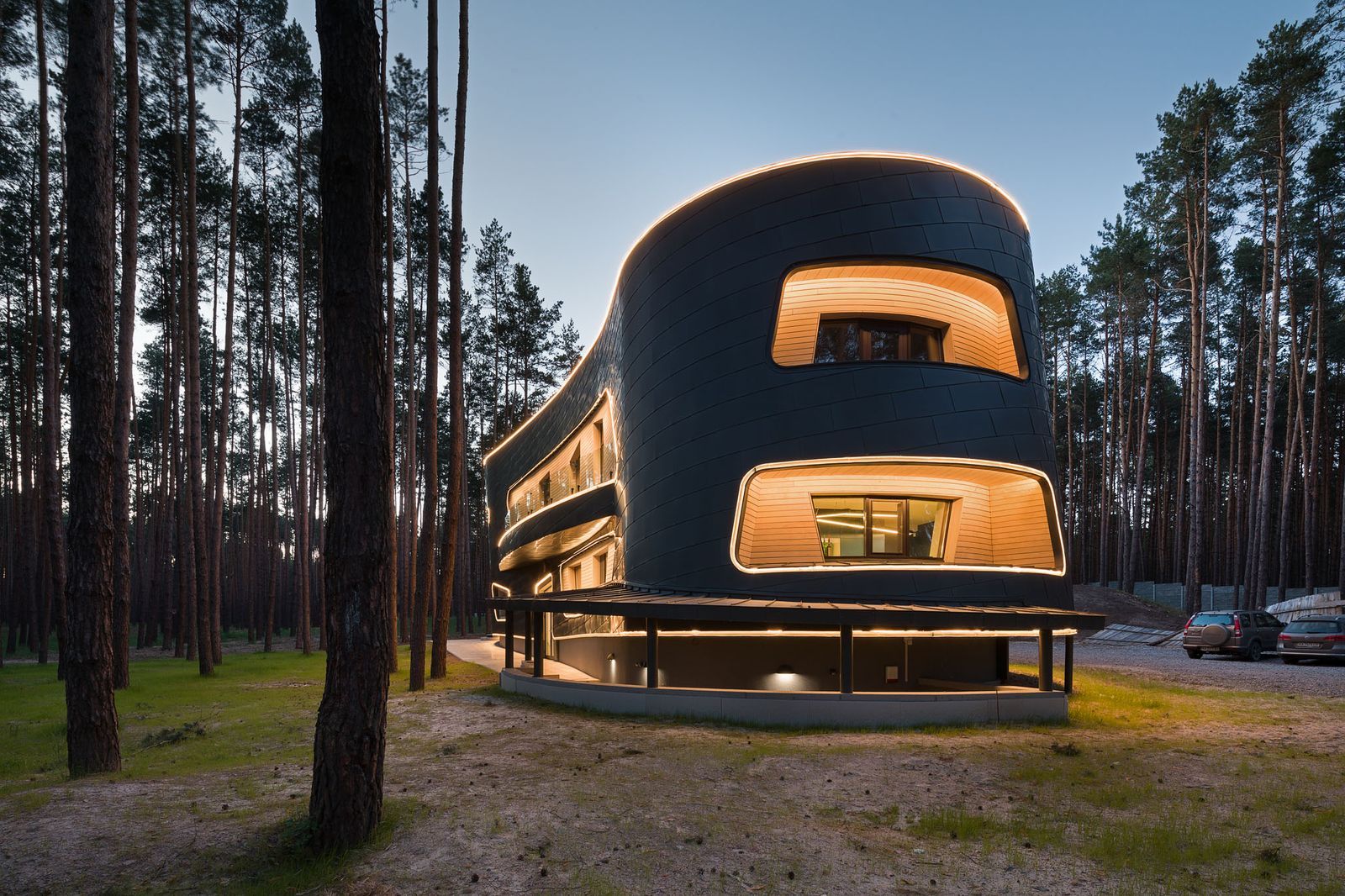 MASTER PLAN & SHAPE OF BLOCKS
Like a space station, the blocks of the complex were buried somewhere in the ground, somewhere they rose above the surface, however, as a whole, they organically fit into the existing natural conditions as much as possible. The buildings do not stand out against the background of the forest during the day, and at night they do not disturb the surroundings due to the laconic illumination. 
The plastic shape of buildings, the absence of clear lines and harsh shadows, imitation of living nature - made it possible to harmoniously combine the buildings with the environment. Even the paths laid for the connection between the hulls blend in color with the forest floor, making them invisible from the outside.
The construction of the X-block in 2018 became a pilot in the history of the development of the complex. Its rounded non-linear shape was dictated by the hilly terrain, the smooth curves of the forest edges and the coastal edge.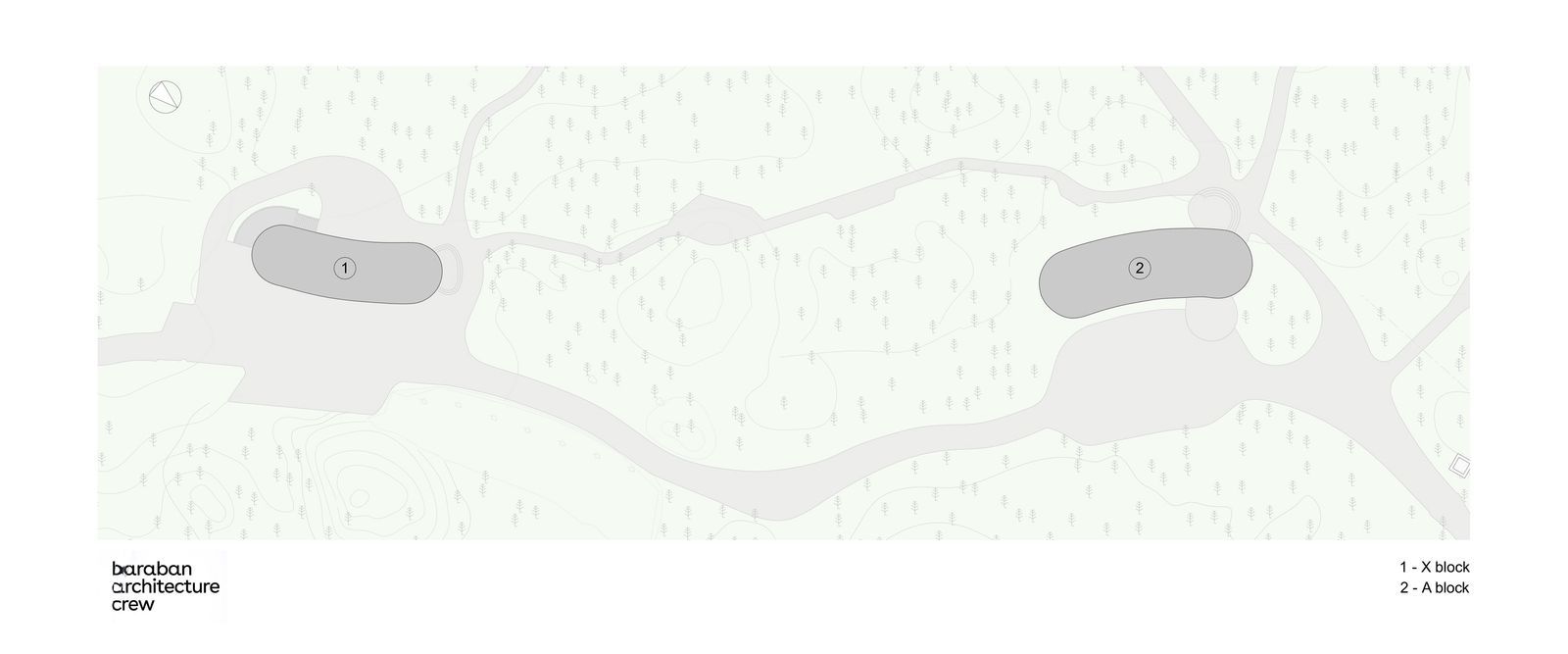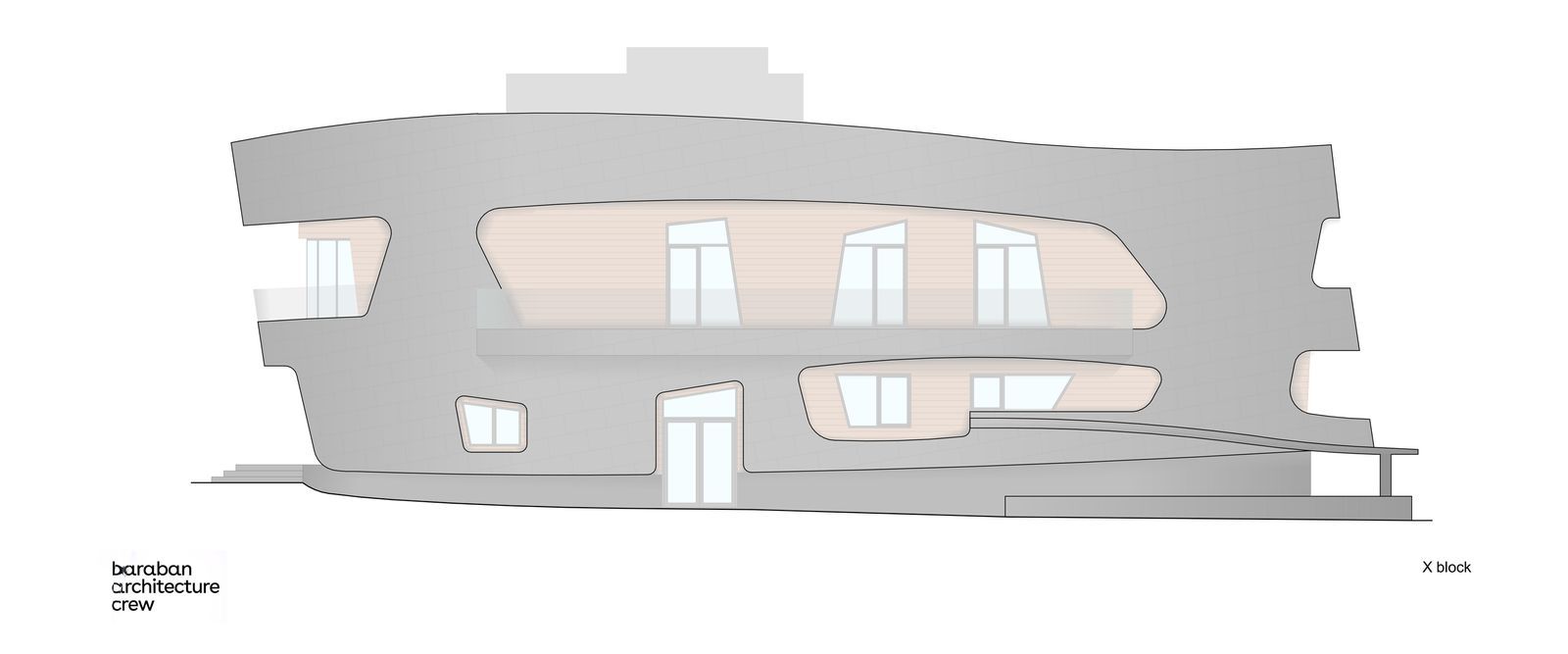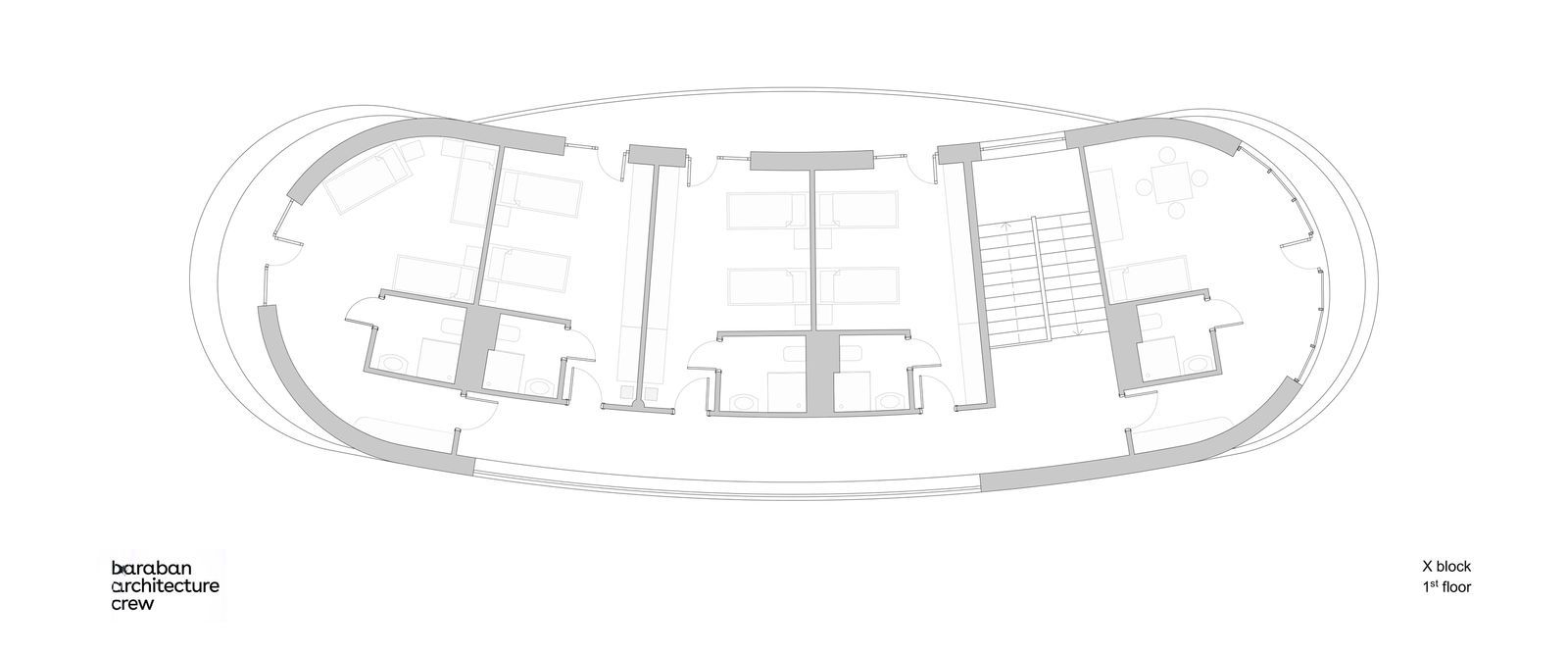 MOCKUP 
When selecting materials for exterior decoration, Mykola Gulyk was guided by the criteria of naturalness and durability.  That is why two base materials were chosen zinc-titanium rheinzink and acetylated board accoya. For the final approval of the laser sword method (a term from Star Wars), a 4x5 meter mock-up was made.
Its creation is not typical for objects of this scale. In fact, it was a full-size fragment of the construction of the future building using selected materials. An identical fragment is now repeated in the building.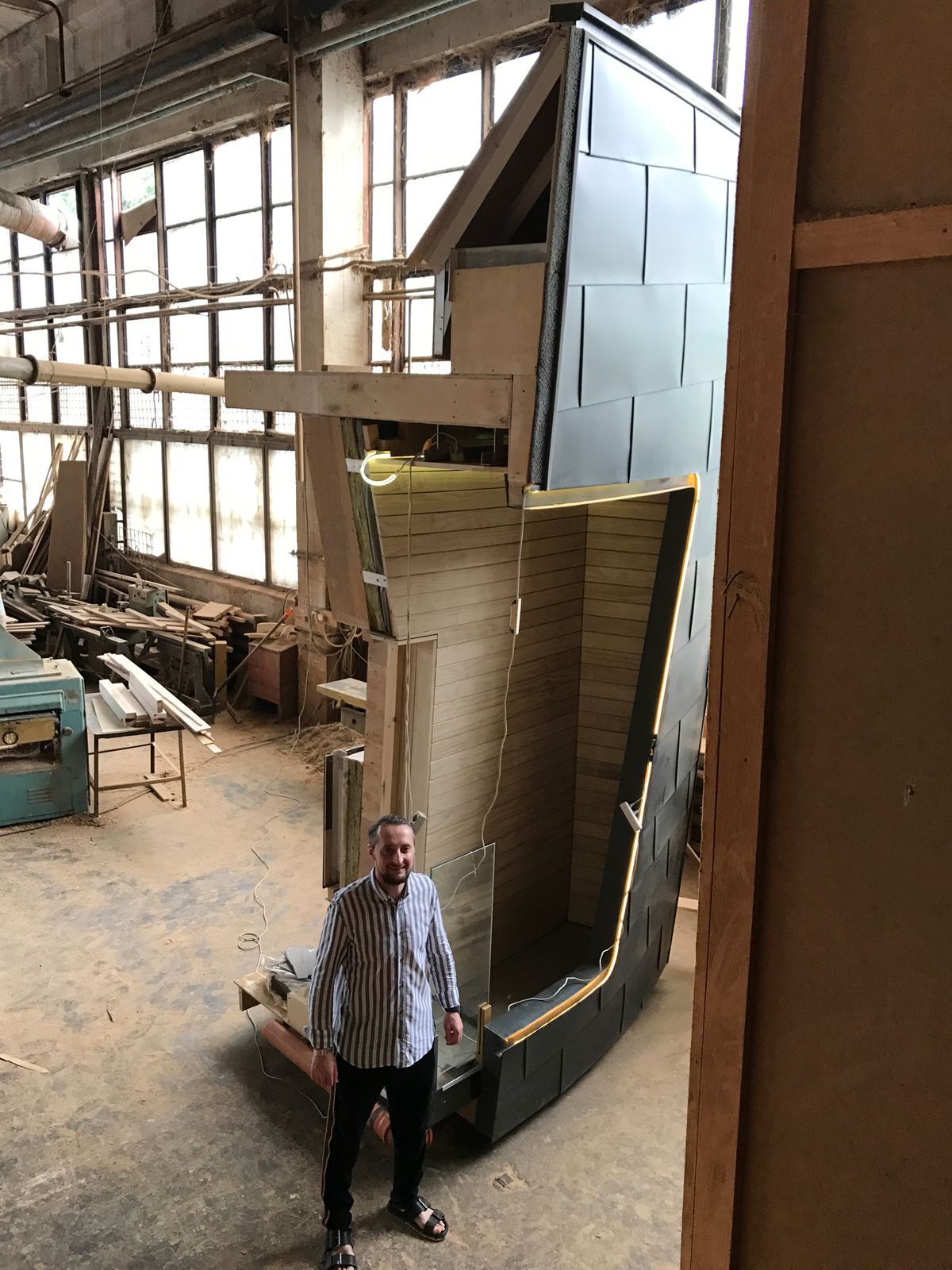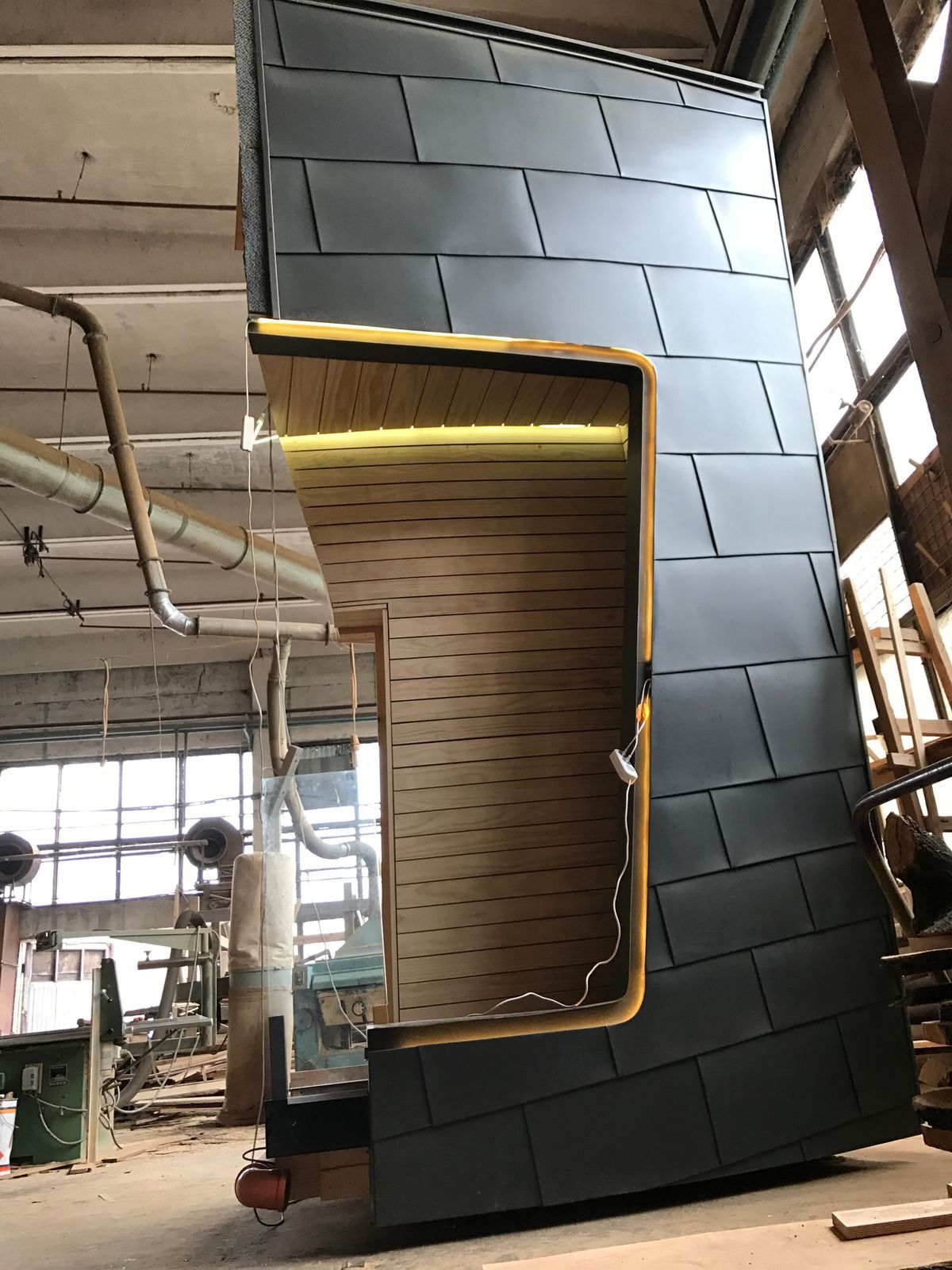 X-BLOCK INSIDE
The functionality of the X-block solved the problem of residential accommodation of guests. There are guest rooms, individually designed.
Natural materials of decoration and furniture, natural colors, abundance of daylight - the whole interior is conducive to peace of mind and retreat.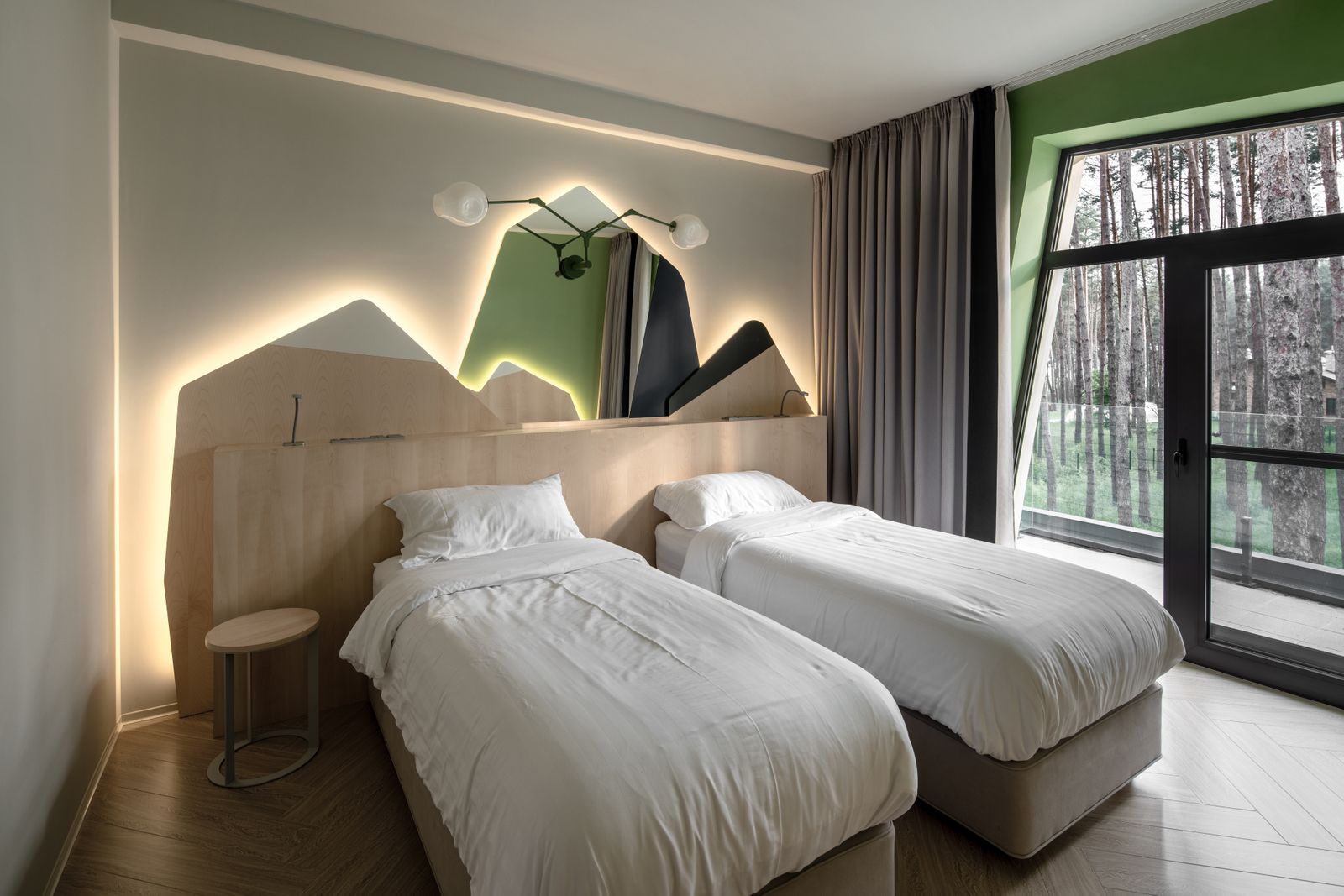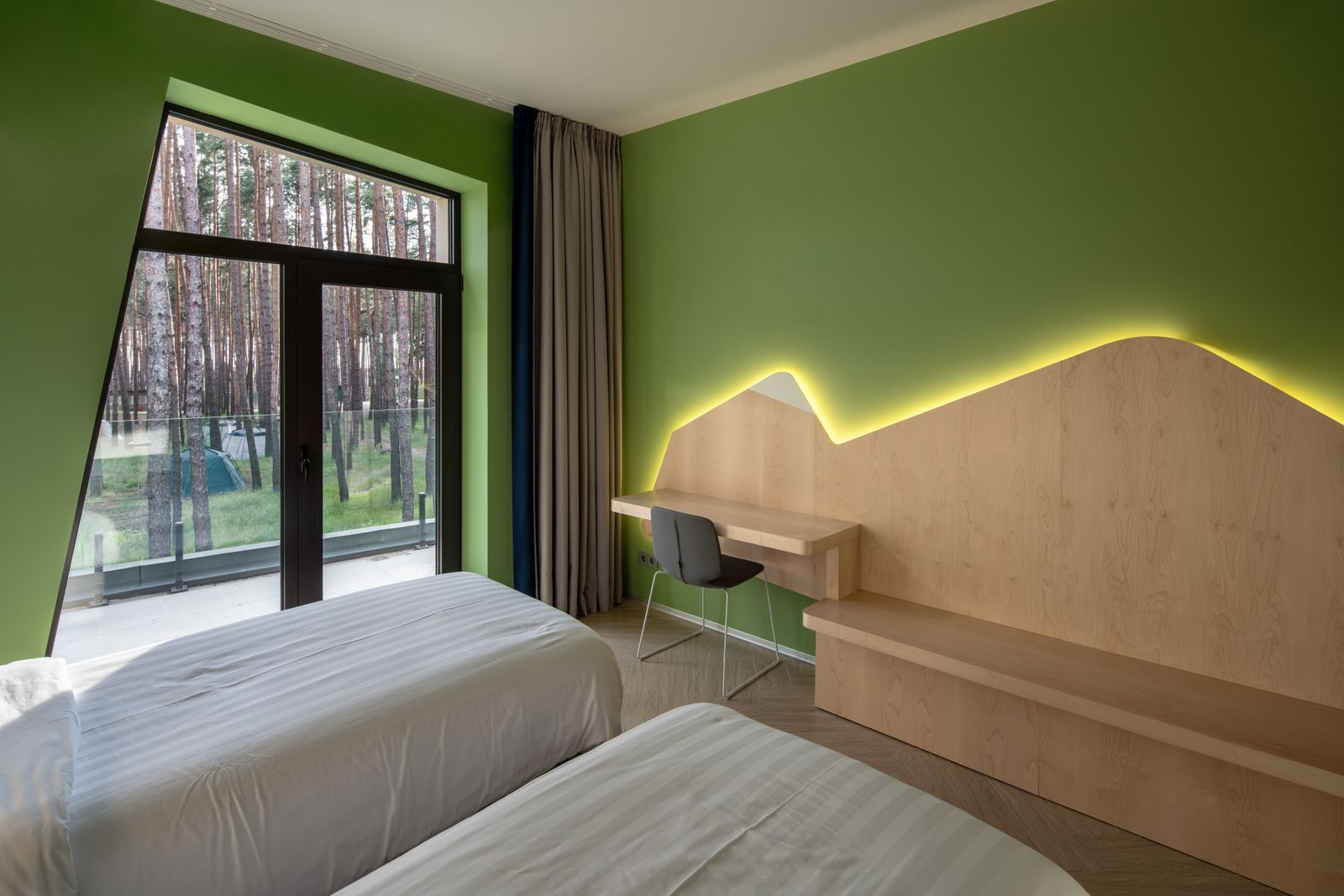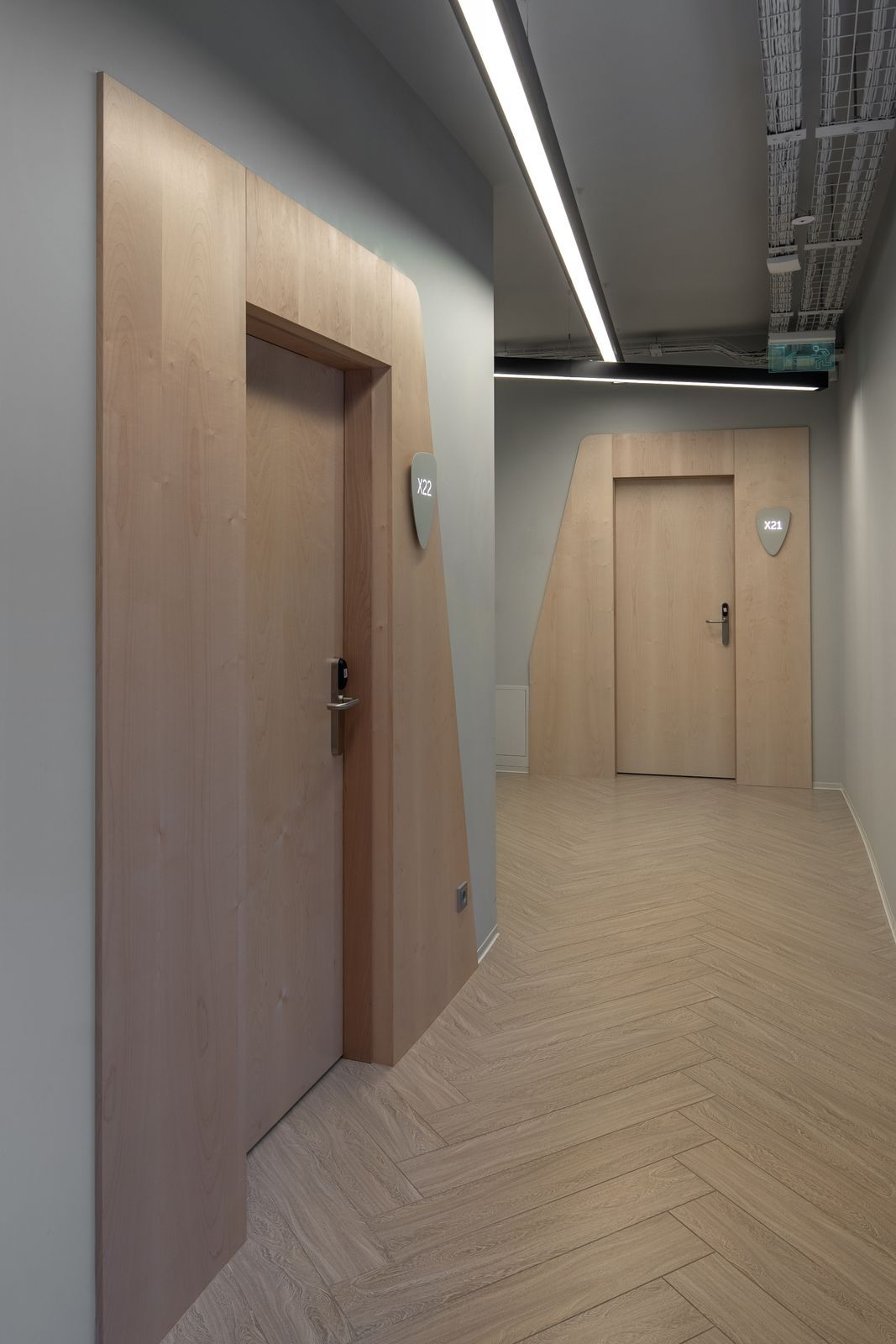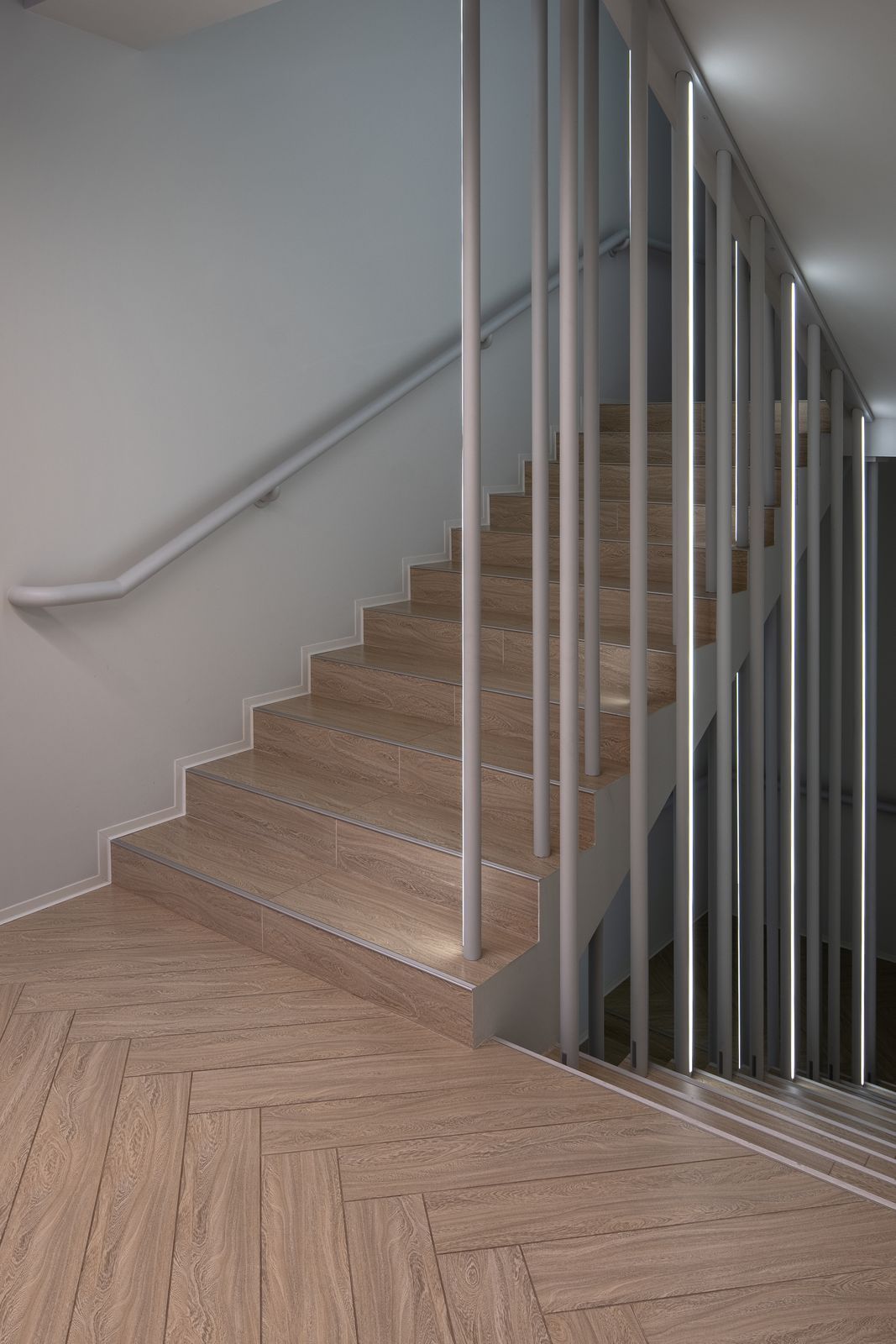 Lead Architect:
Mykola Gulyk
Team:
KONSTANTYN YERSHOV    
VYACHESLAV KYRPACH