0%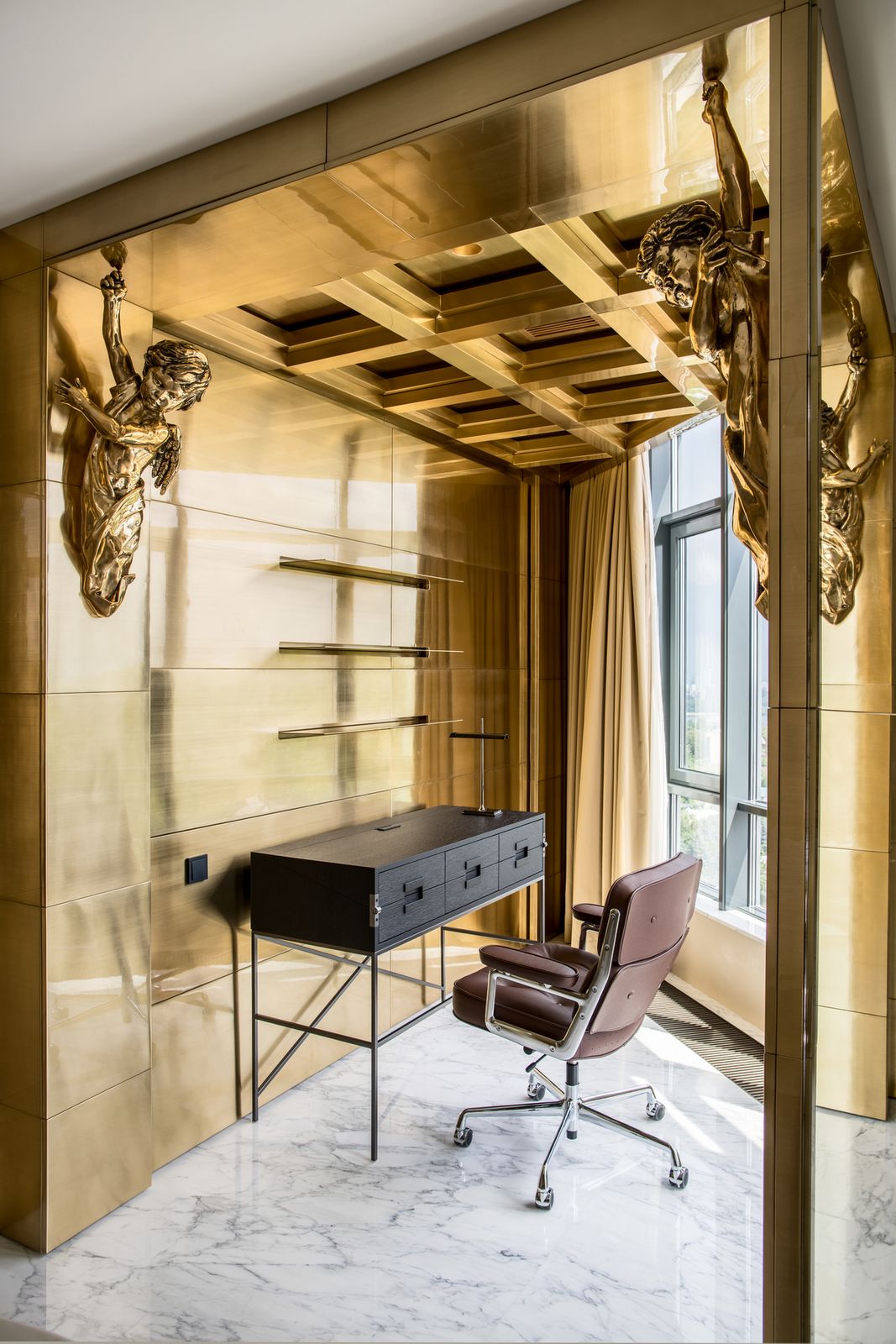 MODERN CHIC, BRIGHT ACCENTS AND A DIFFERENT REALITY
We created a spacious apartment in one of the prestigious residential complexes in Kyiv as a living space, as far as possible from the mainstream of today.
Time-tested materials and non-standard design techniques are used in its interior. For example, marble, stainless steel, brass and decorative marble chips were supplemented by solid wood furniture, natural leather and high-quality fabrics.
And high-tech solutions, such as an extended "smart home", modern lighting scenarios, functional plumbing, reliable appliances, top audio-video electronics combined with bold interior solutions such as work area, walls and ceiling, decorated with brass panels, give the apartment a special character.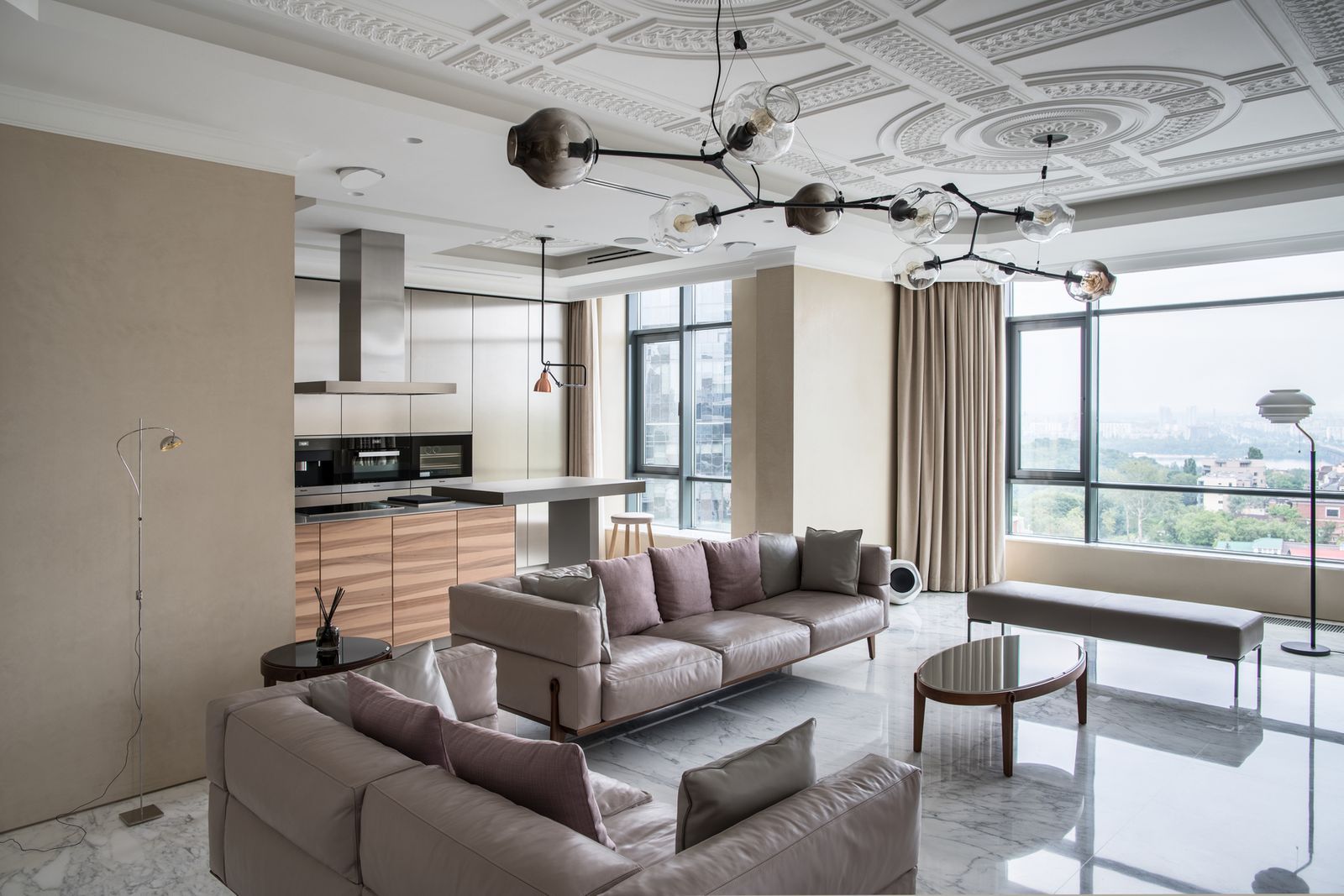 brass room 
This brass room is a shining example of our passion for metal.A large number of smooth curved lines, precisely complemented by volumetric stucco molding on the ceiling, are mixed with brass sculptures of angels.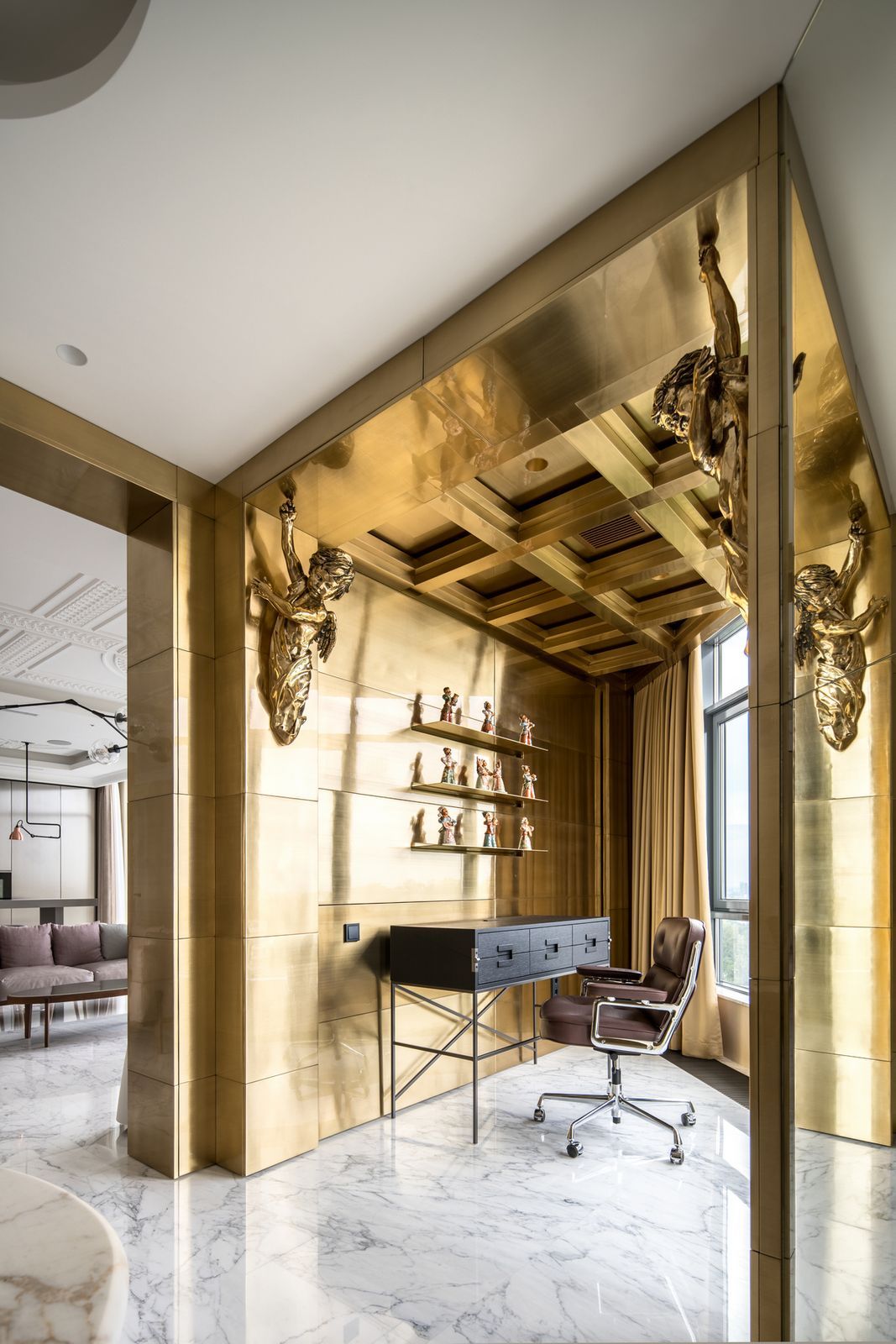 kitchen
A kitchen with which it is possible to implement the boldest ideas and not worry about the loss of functionality or quality.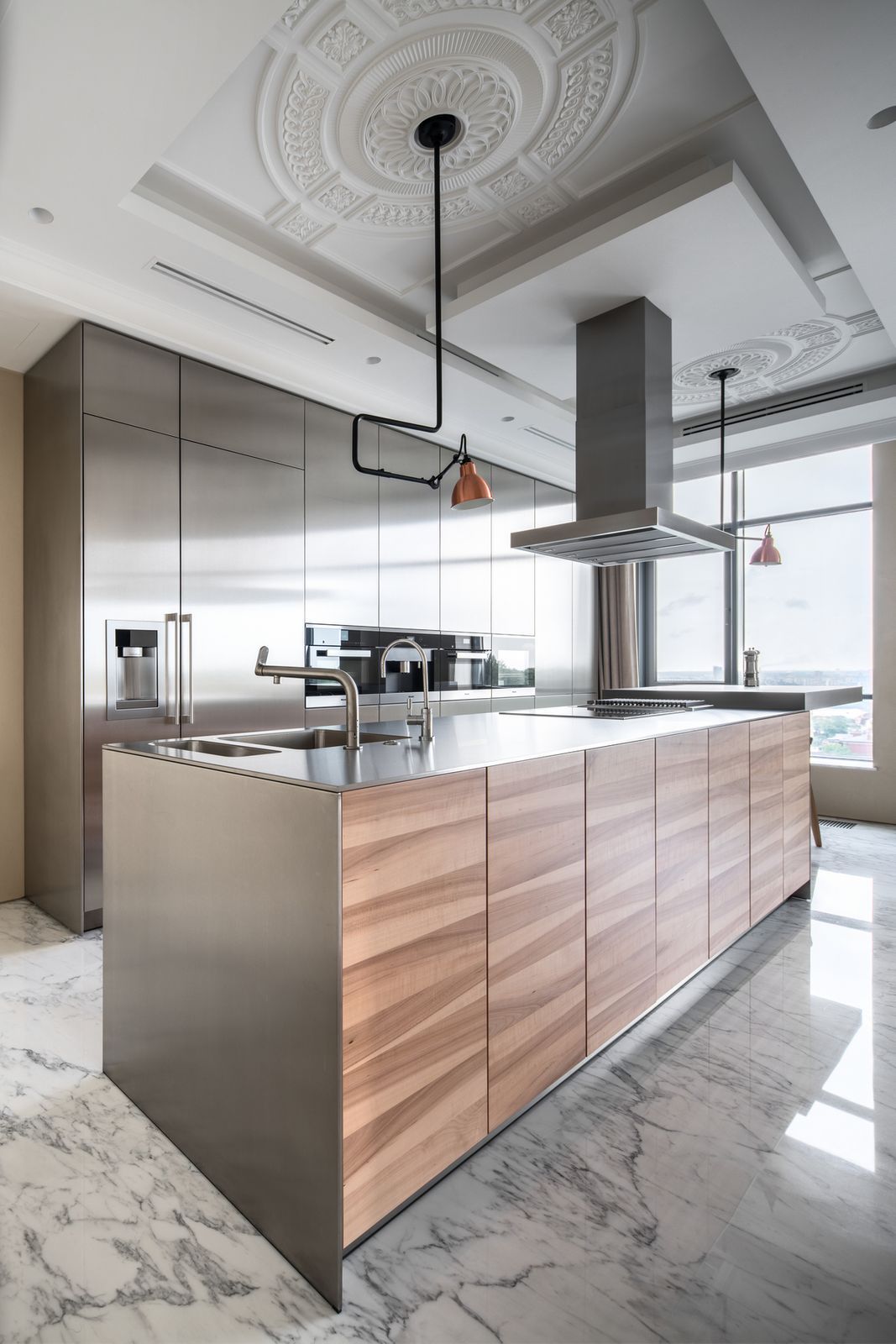 CALACATTA MARBLE  
The most desirable stone for architects is Calacatta marble. Michelangelo took it as a basis for his masterpieces, and the linear patterns on it are unique and in the literal sense. A scarce and exclusive type of stone that we work with.  This type of marble is mined only in one place in the world - from a quarry in Tuscany. And processed in the most modern, known today, technological way.  It was used in this interior to make the customer feel all the beauty without limits.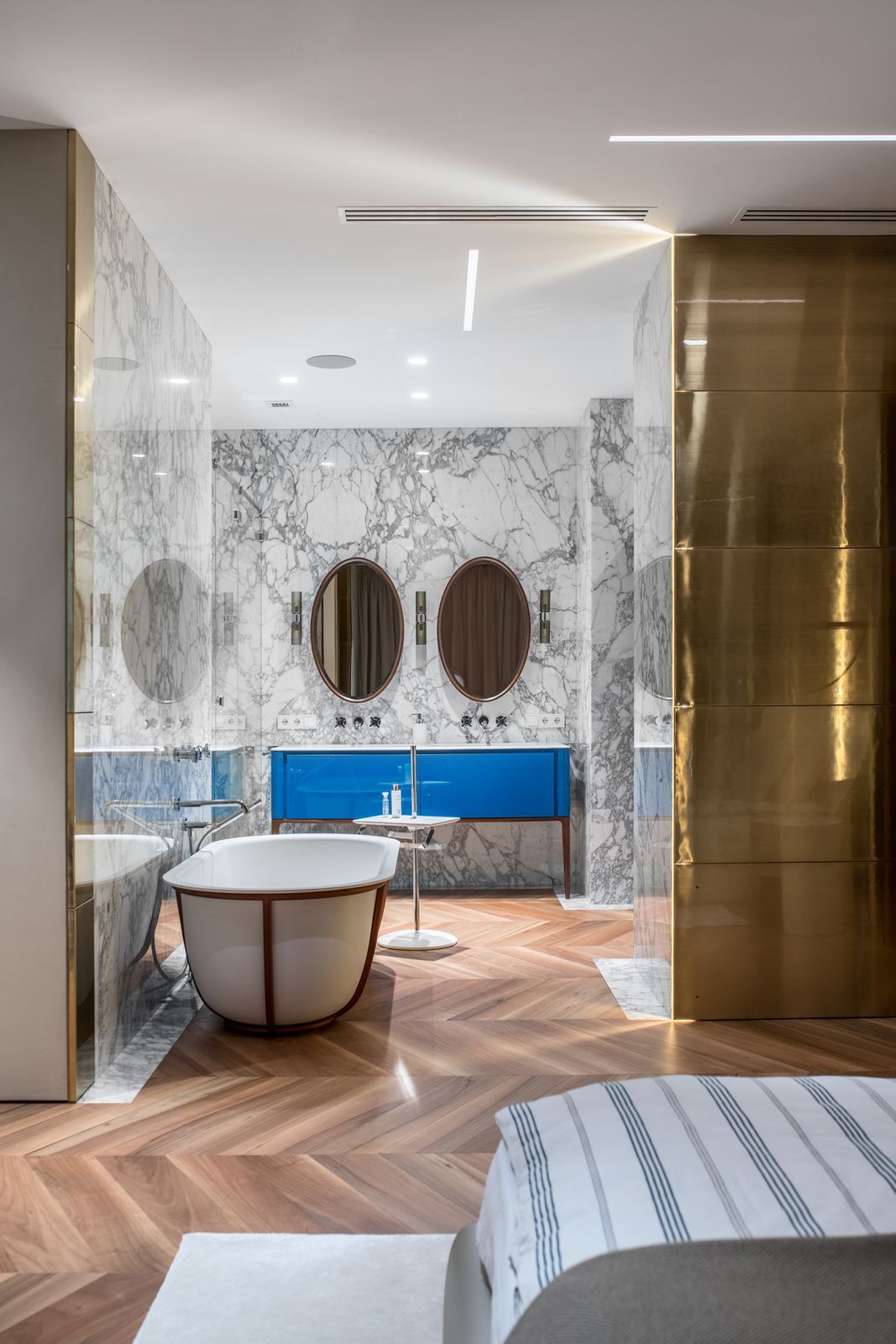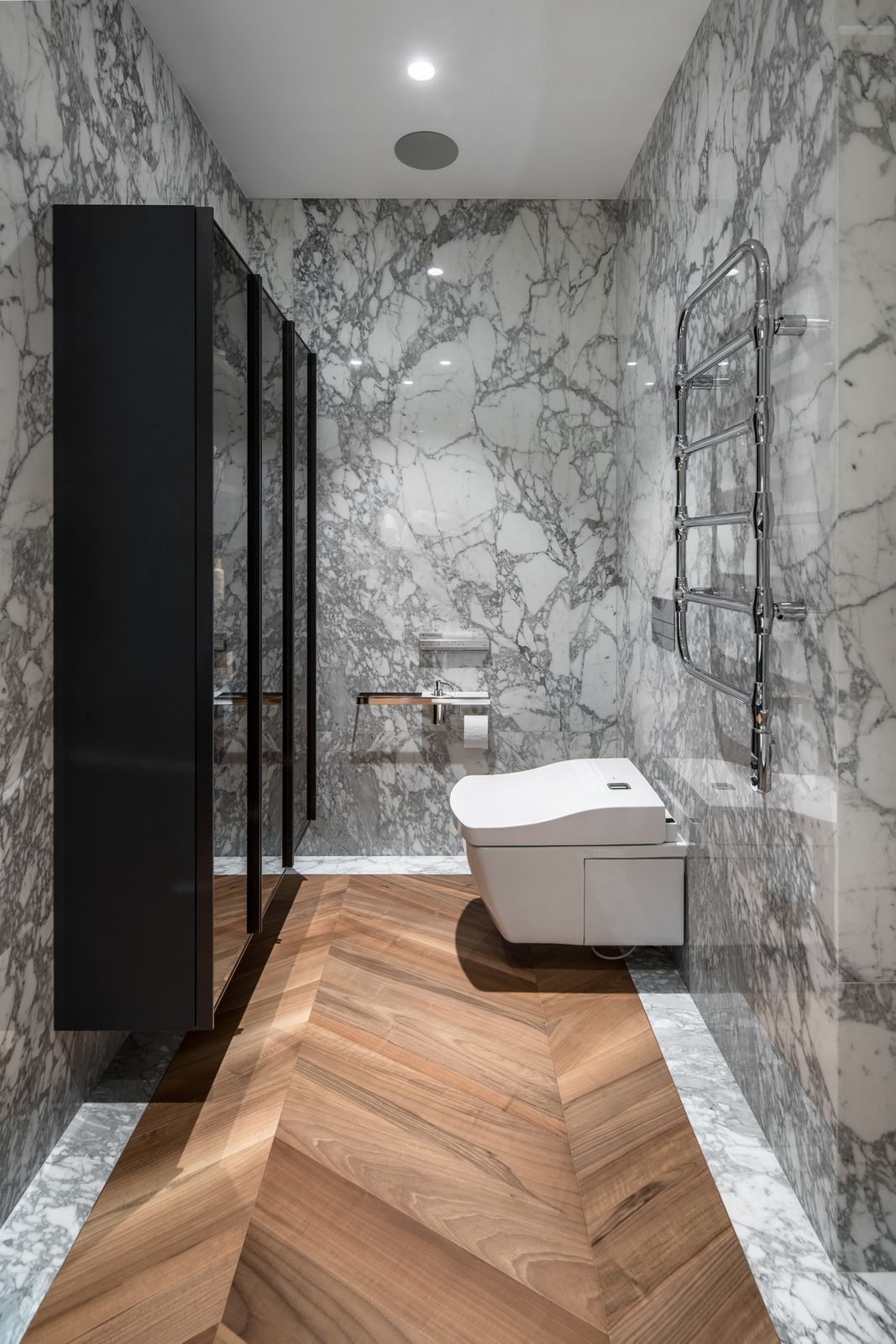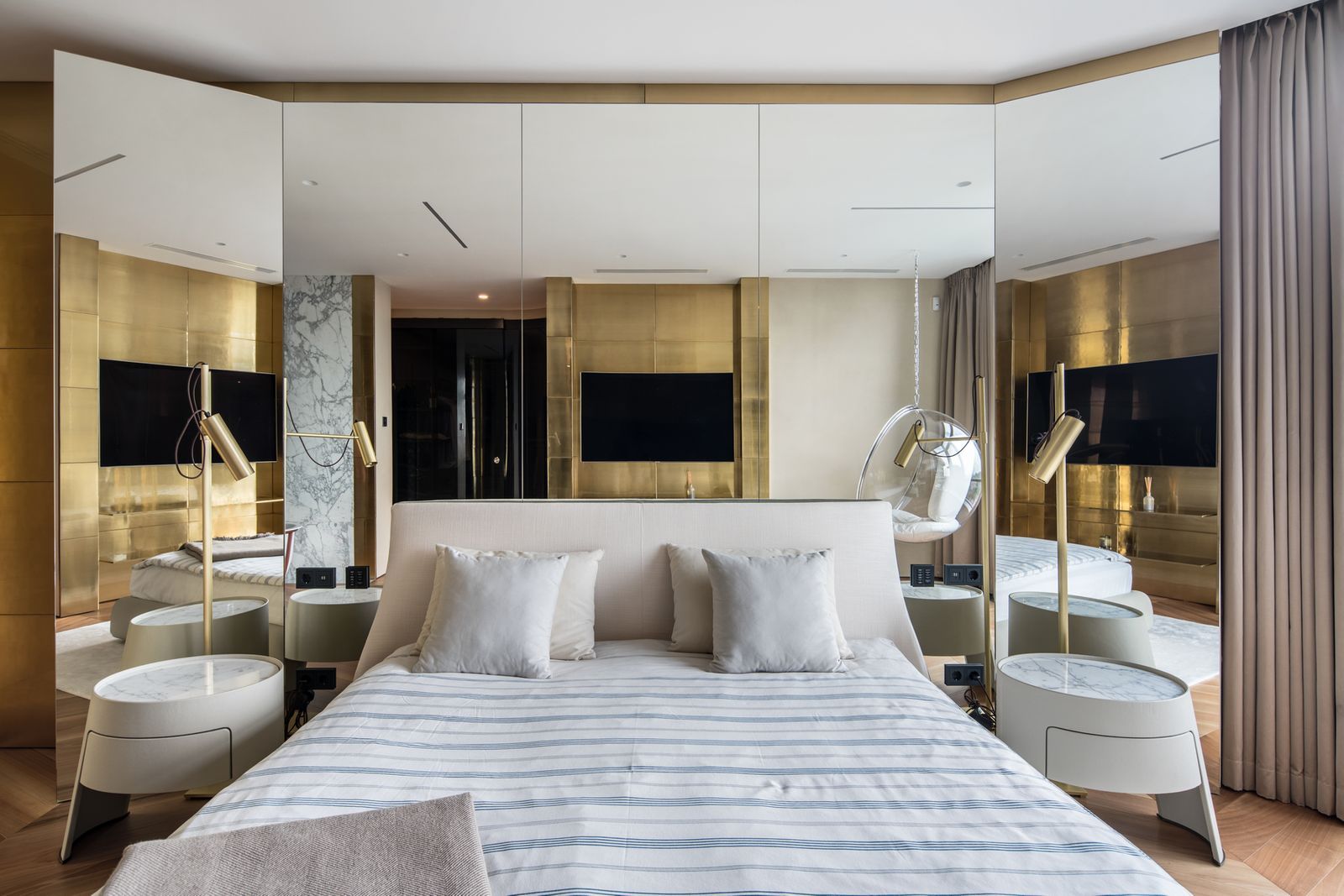 Lead Architect:
Mykola Gulyk
Team:
KONSTANTYN YERSHOV
VYACHESLAV KYRPACH